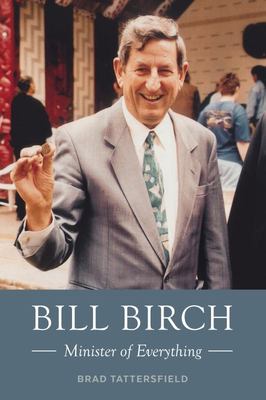 $40.00
NZD
Category: Biography
Bill Birch was the quiet achiever of New Zealand politics. A trusted lieutenant to Prime Ministers Muldoon, Bolger and Shipley, Birch was at the heart of the action across a turbulent quarter-century of political and social change. From Think Big and the Employment Contracts Act to overhauls of immigrat ion, health, ACC, fiscal management, industry training, electricity markets and producer boards, Birch managed controversial, risky reforms, and much of what he achieved endures today. ...Show more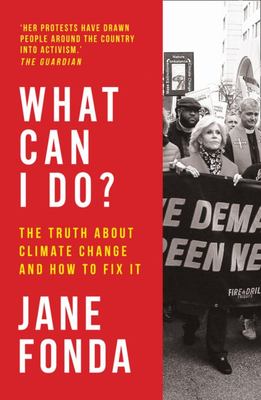 $37.99
NZD
Category: Politics
This is the last possible moment in history when changing course can mean saving lives and species on an unimaginable scale. It's too late for moderation. In the fall of 2019, frustrated with the obvious inaction of politicians and inspired by Greta Thunberg, Naomi Klein, and student climate strikers, J ane Fonda moved to Washington, DC to lead weekly climate change demonstrations on Capitol Hill. On October 11, she launched Fire Drill Fridays (FDF), and has since led thousands of people in non-violent civil disobedience, risking arrest to protest for action. In her new book, Fonda weaves her deeply personal journey as an activist alongside interviews with leading climate scientists, and discussions of specific issues, such as water, migration, and human rights, to emphasise what is at stake. Most significantly, Fonda provides concrete solutions, and things the average person can do to combat the climate crisis in their community. No stranger to protest, Fonda's life has been famously shaped by activism. And now, on the eve of the next US presidential election, she is once again galvanizing the public to take to the streets. Many of us understand that our climate is in a crisis, and realise that a moral responsibility rests on our shoulders. 2019 saw atmospheric concentrations of greenhouse gases hit the highest level ever recorded in human history, and our window of opportunity to avoid disaster is quickly closing. As Annie Leonard, Executive Director of Greenpeace US and Fonda's partner in developing FDF, has declared, "Change is inevitable; by design, or by disaster." Together, we can commandeer change for the positive – but it will require collective actions taken by social movements on an unprecedented scale. The problems we face now require every one of us to join the fight. The fight for not only our immediate future, but for the future of generations to come. ...Show more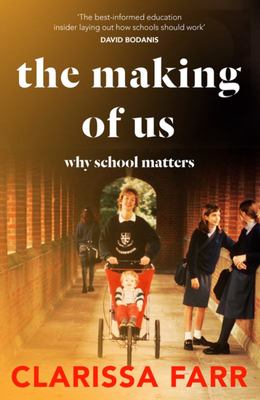 $29.99
NZD
Category: Politics
What makes a good education? 'A crucial book of the moment: the best-informed education insider laying out how schools should work' David Bodanis In a brilliant blend of memoir and manifesto, renowned educator Clarissa Farr tells stories from the frontlines of schools to offer vital lessons for the wa y we teach. What are the challenges facing students and schools today? How do we encourage girls to become tomorrow's leaders? What must change for students of all backgrounds to find ambition and succeed? A handbook, a memoir, an urgent message for our time. If we care about the future of our schools and young people, here are the changes we must make. 'Part memoir, part love letter to the mad, wonderful world of schools and school leadership, Farr brings to life her own experiences and interweaves them with wider reflections upon education in the UK today... She does not pull any punches ... A warm and witty book' Times Educational Supplement 'Elegantly written ... It is about the importance of good teachers and the influence a school community can have on the lives of children' Sunday Times 'Wise, courageous and compassionate' Sir Anthony Seldon 'An urgent call to improve the way we help young women prepare for this complex world written by someone with oodles of experience and a load of passion for good education' George Osborne ...Show more
$13.99
NZD
Category: Politics | Series: Popular Penguins
The Communist Manifesto changed the face of the twentieth century beyond recognition, inspiring millions to revolution, forming the basis of political systems that still dominate countless lives and continuing to ignite violent debate about class and capitalism today.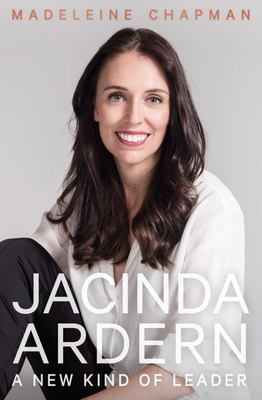 $40.00
NZD
Category: Biography
Prime Minister of New Zealand Jacinda Ardern is a leader for a new generation, one tired of inertia in the face of pressing issues such as climate change, immigration and the rise of far-right terrorism. Ardern was catapulted onto the international stage with her grace and compassion following the Chri stchurch mosque shooting. Oprah Winfrey invited us to 'channel our inner Jacindas' as praise for Ardern flooded headlines and social media. The world's youngest female head of government, and only the second elected world leader to give birth while in office, Ardern describes herself as a progressive and a social democrat. In this revealing biography, journalist Madeleine Chapman discovers the woman behind the headlines. Politically engaged from an early age, Ardern has encountered her fair share of sexism, but rather than let that harden her she advocates 'rising above' critics. In her first press conference, she announced an election campaign of 'relentless positivity'. The tactic was a resounding success- donations poured in and Labour rebounded in the polls. But can Ardern live up to her promise? What does her new style of leadership look like in practice? And what can we learn from the world's reaction to this inspiring leader? ...Show more
$37.00
NZD
Category: Politics
Sometimes the solutions are closer than we think.         Denmark will reach 100 per cent renewable electricity by 2030. Iceland has topped gender equality rankings for a decade and counting. Singaporean students beat almost all others in maths and reading. South Koreans will soon live longer than an yone else on Earth. The US city of Boston, global epicentre of biotech, has the most innovative square mile on the planet. How have these places and more achieved such remarkable success? Policy adviser Andrew Wear examines what has worked around the world and how we can apply the lessons at home, introducing us to inspiring community leaders, renowned authorities and visionary policymakers transforming the globe.             We don't have to look far to tackle humanity's most pressing concerns. Solved! is a much-needed dose of optimism in an atmosphere of doom and gloom, a toolkit for those seeking social change. Informative, accessible and revelatory, it shows the solutions exist – we just need to know where to find them.  ...Show more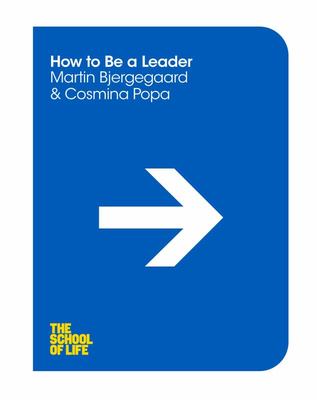 $24.99
NZD
Category: Politics | Series: The\School of Life Ser.
No one is born to lead. This is the idea at the heart of this thoughtful book on leadership. Popular culture feeds us images of the square-jawed, strong-armed leader - charismatic, powerful, decisive - but the truth is, with the right amount of self-knowledge and authenticity, anyone can be a good leade r, even those who don't fit the stereotype.There are countless courses and books available on leadership technique, decision-making and public speaking, but How to Act Like a Leader aims to give you the tools to understand and bring out your own leadership style. With an in-depth look at what it really means to lead, and the difference between being a manager and being a leader, How to Act Like a Leader invites you to explore - and accept - the unique leader in you. ...Show more
$0.00
NZD
Category: Politics
FROM THE BEST-SELLING AUTHOR OF MY SEDITIOUS HEART AND THE MINISTRY OF UTMOST HAPPINESS, A NEW AND PRESSING DISPATCH FROM THE HEART OF THE CROWD AND THE SOLITUDE OF A WRITER'S DESK The chant of 'Azadi!' - Urdu for 'Freedom!' - is the slogan of the freedom struggle in Kashmir against what Kashmiris see a s the Indian Occupation. Ironically, it also became the chant of millions on the streets of India against the project of Hindu Nationalism. Even as Arundhati Roy began to ask what lay between these two calls for Freedom - a chasm or a bridge? - the streets fell silent. Not only in India, but all over the world. The Coronavirus brought with it another, more terrible understanding of Azadi, making a nonsense of international borders, incarcerating whole populations, and bringing the modern world to a halt like nothing else ever could. In this series of electrifying essays, Arundhati Roy challenges us to reflect on the meaning of freedom in a world of growing authoritarianism. The essays include meditations on language, public as well as private, and on the role of fiction and alternative imaginations in these disturbing times. The pandemic, she says, is a portal between one world and another. For all the illness and devastation it has left in its wake, it is an invitation to the human race, an opportunity, to imagine another world. ...Show more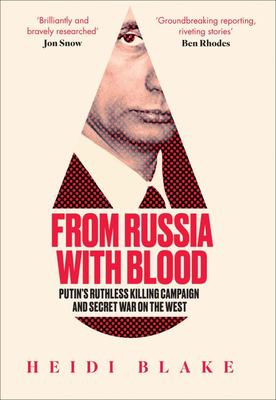 $36.99
NZD
Category: Politics
Orwell Prize-nominated journalist Heidi Blake uncovers exclusive details of Vladimir Putin's worldwide meddling with dissident voices. This is the explosive and true story of how Russia operates in our cities, right under the noses of the most powerful nations in the world, and why even they can't stop him. Russia's resurgent encroachment into the West is the defining geopolitical story of our time - and a topic of insatiable public fascination. Putin's use of targeted killing is designed to crush opponents, frighten critics into silence, exterminate traitors, and wipe out the Western financial facilitators who make flight from Russia possible. In one sense this is nothing new: the Russian president is the consummate FSB man and an heir to Soviet-era autocrats who used the country's feared security service to eliminate all opposition. But the growing pattern of brazen assassinations outside Russia's borders is a mark of an emboldened state with burgeoning global ambitions. Set in the heart of our cities, From Russia With Blood will analyze the geopolitical consequences of this strategy, and the dangers of the West's flat-footed response. Drawing on the expertise of Russian experts, intelligence insiders, academics and government sources in the US and Europe, Heidi Blake will uncover what has been kept from the public up until now. This book is based on hundreds of thousands of documents, crime scene evidence, computers and mobile phones, surveillance footage, high-level intelligence briefings from serving officials, and hundreds of insider interviews - but this is only the tip of the iceberg. Supported by a vibrant cast of characters and a fast-paced narrative, this story will draw on original reporting to tell the full story of how Russia refined the art and science of assassination as a form of statecraft. But it will also offer insights into its formidable cyber powers, sprawling international propaganda machine and fearsome security, espionage and organised crime complex to create a frighteningly effective strategy for growing global dominance. This is an unmissable guide to how Western governments failed to guard those living on home soil against the threat, the dramatic events of the past year and their alarming significance for the future. ...Show more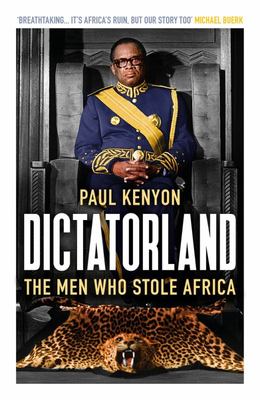 $25.00
NZD
Category: Politics
One dictator grew so rich on his country's cocoa crop that he built a 35-story-high basilica in the jungles of the Ivory Coast. One austere, incorruptible leader shut Eritrea off from the world in a permanent state of war and conscripted every adult into the armed forces. The Libyan army officer who a uthored a new work of political philosophy, The Green Book, and lived with a harem of female soldiers, running his country like a mafia family business. And behind these stories of fantastic violence and excess lie the dark secrets of Western greed and complicity, the insatiable taste for chocolate, oil, diamonds, and gold that have encouraged dictators to rule with an iron hand, keeping their people in dire poverty. ...Show more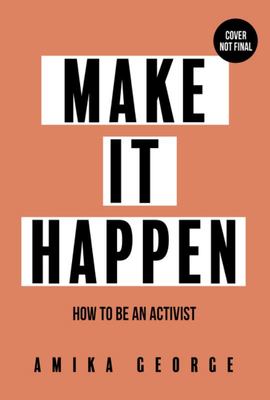 $22.99
NZD
Category: Politics
GET UP. SPEAK UP. DON'T GIVE UP. In the spring of 2017, 17-year-old Amika George founded the Free Periods movement on behalf of every schoolgirl who couldn't afford tampons or sanitary towels. Three years later, in January 2020, these products became freely available to every schoolgirl in England for the first time, funded by the government. Anyone can make history, including a teenager launching a global campaign from their bedroom. And Amika will show you how, in this essential guide to being an activist. With chapters on finding your crowd and creating allies, going public with your campaign, how to use social media effectively and how to look after your mental health while protesting, Amika will show you how you can effect real and lasting change in your community, on the streets of your city, on your social media feed, in your country and in YOUR world. * Is the environment being overlooked in favour of driving profits? * Do you see injustice and suffering all around you? * Have you hit upon a way to make the world a better place? This - rallying cry, stories and lessons, and interviews from Amika's fellow protestors and other changemakers - is your book. It's not too late. You're not too young. You are important. Rise up and be the change you want to see. ...Show more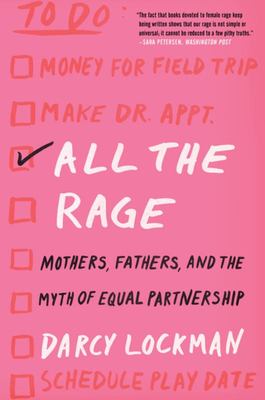 $39.99
NZD
Category: Politics
Why do men do so little at home? Why do women do so much? Why don't our egalitarian values match our lived experiences?Journalist-turned-psychologist Darcy Lockman offers a clear-eyed look at the most pernicious problem facing modern parents--how progressive relationships become traditional ones when ch ildren are introduced into the household. In an era of seemingly unprecedented feminist activism, enlightenment, and change, data shows that one area of gender inequality stubbornly persists: the disproportionate amount of parental work that falls to women, no matter their background, class, or professional status. All the Rage investigates the cause of this pervasive inequity to answer why, in households where both parents work full-time and agree that tasks should be equally shared, mothers' household management, mental labor, and childcare contributions still outweigh fathers'. How, in a culture that pays lip service to women's equality and lauds the benefits of father involvement--benefits that extend far beyond the well-being of the kids themselves--can a commitment to fairness in marriage melt away upon the arrival of children?Counting on male partners who will share the burden, women today have been left with what political scientists call unfulfilled, rising expectations. Historically these unmet expectations lie at the heart of revolutions, insurgencies, and civil unrest. If so many couples are living this way, and so many women are angered or just exhausted by it, why do we remain so stuck? Where is our revolution, our insurgency, our civil unrest? Darcy Lockman drills deep to find answers, exploring how the feminist promise of true domestic partnership almost never, in fact, comes to pass. Starting with her own marriage as a ground zero case study, she moves outward, chronicling the experiences of a diverse cross-section of women raising children with men; visiting new mothers' groups and pioneering co-parenting specialists; and interviewing experts across academic fields, from gender studies professors and anthropologists to neuroscientists and primatologists. Lockman identifies three tenets that have upheld the cultural gender division of labor and peels back the ways in which both men and women unintentionally perpetuate old norms. If we can all agree that equal pay for equal work should be a given, can the same apply to unpaid work? Can justice finally come home? ...Show more