$16.99
NZD
Category: Culture & Life
A wickedly witty field guide to bookstore customers from the Person Who Doesn't Know What They Want (But Thinks It Might Have a Blue Cover) to the harried Parents Secretly After Free Childcare. It does take all kinds. If you visit bookshops more often than the grocery store, you'll recognize the types. There's the Expert (with subspecies from the Bore to the Helpful Person), the Young Family (ranging from the Exhausted to the Aspirational), Occultists (from Conspiracy Theorist to Craft Woman). Then there's the Loiterer (including the Erotica Browser and the Self-Published Author), the Bearded Pensioner (including the Lyrca Clad), the The Not-So-Silent Traveller (the Whistler, Sniffer, Hummer, Farter, and Tutter), and the Family Historian (generally Americans who come to Shaun's shop in Wigtown, Scotland). Two bonus sections include Staff and, finally, Perfect Customer -- all from Shaun Bythell (author of Confessions of a Bookseller), the funniest sell-and-tell observer in the house of books. This is the perfect read for anyone who ever felt a bookstore was home. You've been spotted! Or have you?   ...Show more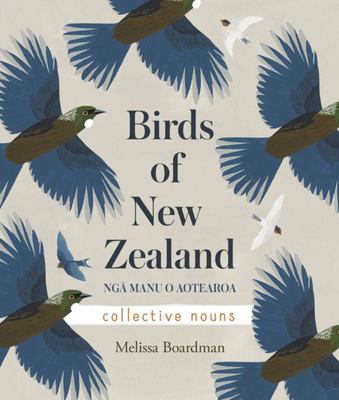 $30.00
NZD
Category: Writing, Language
A beautifully illustrated book featuring New Zealand Aotearoa's native birds, each with its very own collective noun.   A tussock of takahe?   A hoon of kaka?   A whistling of whio?   This beautifully illustrated book of collective noun names for our native birds reveals something unique about their cha racter, so we can get to know them better. It also includes information on how they live, so we can help protect them. Birds of New Zealand: Collective Nouns - Nga Manu o Aotearoa: Nga Kupuingoa topu - is a book for all bird-lovers. ...Show more
$21.99
NZD
Category: Culture & Life
Some days are yellow. Some are blue. On different days I'm different too. Dr Seuss takes the reader on a journey through the many different moods that can be experienced in life.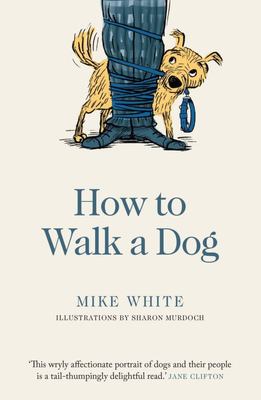 $24.99
NZD
Category: Sports, Hobbies, Outdoors
The highs and lows, joy and heartache of owning a dog are told in this beautifully written story of life in and around a dog park. 'The book of the year. THE book on dogs. And people.' Andrew Dickens, Newstalk ZB
$24.00
NZD
Category: Writing, Language
''An utterly delightful book to read, Dreyer''s Englishwill stand among the classics on how to use the English language properly.'' ELIZABETH STROUT ''A complete joy. For those who care about words - and for those who don''t - Dreyer''s English is the book we have all been waiting for. Wise, funny, no-n onsense, stylish and brilliantly practical. Ditch the beach books this year; take this instead.''RACHEL JOYCE _______________________ An indispensable, New York Times-bestsellingguide to the craft of writing from Random House''s long-time copy chief and one of Twitter''s leading language gurus. We all write, all the time- books, blogs, tweets, emails, emails, emails - and we all want to write better. Benjamin Dreyer is here to help. As Random House''s copy chief, Dreyer has upheld the standards of the legendary publisher for more than two decades. He is beloved by authors and editors alike - not to mention his followers on social media - for playfully, brilliantly deconstructing the English language. Dreyer''s English is the distillation of everything he has learned from copyediting thousands of books, the perfect guide not just for writers but for everyone who wants to put their best prose foot forward. Both authoritative and amusing, Dreyer''s Englishoffers lessons on punctuation, from the underloved semicolon to the enigmatic en-dash; the rules and non-rules of grammar, including why it''s OK to begin a sentence with ''And'' or ''But'' and to confidently split an infinitive; and why it''s best to avoid the doldrums of the Wan Intensifiers and Throat Clearers, including ''very'', ''rather'', ''of course'', and the dreaded ''actually''. And yes- ''Only godless savages eschew the Oxford comma.'' Stuffed with advice, insider wisdom, and fun facts, this book will prove to be invaluable to everyone who wants to shore up their writing skills, mandatory for people who spend their time editing and shaping other people''s prose, and - perhaps best of all - an utter treat for anyone who simply revels in language. _______________________ This book is written in British English._______________________''A fascinating guide to grammatical "rights" and "wrongs" - practical and useful''SUNDAY TIMES ''Benjamin Dreyer''s brilliant, pithy, incandescently intelligent book is to contemporary writing what Geoffrey Chaucer''s poetry was to medieval English- a gift that broadens and deepens the art and the science of literature by illustrating that convention should not stand in the way of creativity, so long as that creativity is expressed with clarity and with conviction.'' JON MEACHAM ''Meet the guardian of grammar who wants to help you be a better writer. Benjamin Dreyer sees language the way an epicure sees food. And he finds sloppiness everywhere he looks.''THE NEW YORK TIMES ''A fascinating guide to grammatical ''rights'' and ''wrongs'' - practical and useful'' SEBASTIAN FAULKS,SUNDAY TIMES ''If learning about the pillars of punctuation and grammar doesn''t excite you, let Benjamin Dreyer change your mind ... he analyzes the English language without dipping into the drab technicalities, crafting a pleasing read for anyone who has an appreciation for the written word.''TIME MAGAZINE,BEST 10 NON-FICTION BOOKS OF 2019 ''Witty and piquant ... full of jokes - and equally full of deliciously deprecating footnotes.'' JEWISH CHRONICLE ''Playful, smart, self-conscious, and personal . . . One encounters wisdom and good sense on nearly every page of Dreyer''s English.''WALL STREET JOURNAL ''Destined to become a classic.''THE MILLIONS ''A mind-blower--sure to jumpstart any writing project, just by exposing you, the writer, to Dreyer''s astonishing level of sentence-awareness.'' GEORGE SAUNDERS, author of Lincoln in the Bardo ''Pleasurable and instructive ... You can read Dreyer''s Englishright through with unalloyed enjoyment, and learn a lot from it- not only from its rulings but from its attitude ... Benjamin Dreyer is wise and bitterly experienced and fantastically good company. You should buy his book and read it.'' TIMES LITERARY SUPPLEMENT ''Dreyer can help you . . . with tips on punctuation and spelling. . . . Even better- He''ll entertain you while he''s at it.''NEWSDAY ''Boisterously well written ... I recommend it highly.'' INDEPENDENT ''It is Benjamin Dreyer''s intense love for the English language and his passion for the subject that make the experience of reading Dreyer''s Englishsuch a pleasure, almost regardless of the invaluable and practical purpose his book serves in such dark and confusing times for grammar and meaning.'' AYELET WALDMAN & MICHAEL CHABON ''An informative and entertaining handbook on how to write clearer English. It''s pithy, witty and a near perfect example of the kind of writing it advocates'' STING ''Dreyer promises to reveal "some of the fancy little tricks I''ve come across or devised that can make even skilled writing better", and does so with accuracy, style, and humour'' GUARDIAN ''This work is that rare writing handbook that writers might actually want to read straight through, rather than simply consult.'' PUBLISHERS WEEKLY ...Show more
$40.00
NZD
Category: Technology, Science, IT
'A dazzling, vibrant, vision-changing book. Sentence after sentence stopped me short. I ended it wonderstruck at the fungal world. A remarkable work by a remarkable writer' - ROBERT MACFARLANE, author of Underland. There is a lifeform so strange and wondrous that it forces us to rethink how life works. .. Neither plant nor animal, it is found throughout the earth, the air and our bodies. It can be microscopic, yet also accounts for the largest organisms ever recorded, living for millennia and weighing tens of thousands of tonnes. Its ability to digest rock enabled the first life on land, it can survive unprotected in space, and thrives amidst nuclear radiation. In this captivating adventure, Merlin Sheldrake explores the spectacular and neglected world of fungi: endlessly surprising organisms that sustain nearly all living systems. They can solve problems without a brain, stretching traditional definitions of 'intelligence', and can manipulate animal behaviour with devastating precision. In giving us bread, alcohol and life-saving medicines, fungi have shaped human history, and their psychedelic properties, which have influenced societies since antiquity, have recently been shown to alleviate a number of mental illnesses. The ability of fungi to digest plastic, explosives, pesticides and crude oil is being harnessed in break-through technologies, and the discovery that they connect plants in underground networks, the 'Wood Wide Web', is transforming the way we understand ecosystems. Yet they live their lives largely out of sight, and over ninety percent of their species remain undocumented. Entangled Life is a mind-altering journey into this hidden kingdom of life, and shows that fungi are key to understanding the planet on which we live, and the ways we think, feel and behave. The more we learn about fungi, the less makes sense without them. ...Show more
$69.99
NZD
Category: Biography
In the stirring, highly anticipated first volume of his presidential memoirs, Barack Obama tells the story of his improbable odyssey from young man searching for his identity to leader of the free world, describing in strikingly personal detail both his political education and the landmark moments of th e first term of his historic presidency - a time of dramatic transformation and turmoil. Obama takes readers on a compelling journey from his earliest political aspirations to the pivotal Iowa caucus victory that demonstrated the power of grassroots activism to the watershed night of November 4, 2008, when he was elected 44th president of the United States, becoming the first African American to hold the nation's highest office. Reflecting on the presidency, he offers a unique and thoughtful exploration of both the awesome reach and the limits of presidential power, as well as singular insights into the dynamics of U.S. partisan politics and international diplomacy. Obama brings readers inside the Oval Office and the White House Situation Room, and to Moscow, Cairo, Beijing, and points beyond. We are privy to his thoughts as he assembles his cabinet, wrestles with a global financial crisis, takes the measure of Vladimir Putin, overcomes seemingly insurmountable odds to secure passage of the Affordable Care Act, clashes with generals about U.S. strategy in Afghanistan, tackles Wall Street reform, responds to the devastating Deepwater Horizon blowout, and authorises Operation Neptune Spear, which leads to the death of Osama bin Laden. A Promised Land is extraordinarily intimate and introspective — the story of one man's bet with history, the faith of a community organiser tested on the world stage. Obama is candid about the balancing act of running for office as a Black American, bearing the expectations of a generation buoyed by messages of hope and change and meeting the moral challenges of high-stakes decision-making. He is frank about the forces that opposed him at home and abroad, open about how living in the White House affected his wife and daughters, and unafraid to reveal self-doubt and disappointment. Yet he never wavers from his belief that inside the great, ongoing American experiment, progress is always possible. This beautifully written and powerful book captures Barack Obama's conviction that democracy is not a gift from on high but something founded on empathy and common understanding and built together, day by day.       ...Show more
Troy
by Stephen Fry
$37.00
NZD
Category: History, Philosophy, Religion | Series: Stephen Fry's Greek Myths
Following Top Ten bestsellers Mythos and Heroes, this third volume retells the epic tale of Troy The story of Troy speaks to all of us - the kidnapping of Helen, a queen celebrated for her beauty, sees the Greeks launch a thousand ships against the city of Troy, to which they will lay siege for ten whol e years. It is a terrible war with casualties on all sides as well as strained relations between allies, whose consequences become tragedies. In Troy you will find heroism and hatred, love and loss, revenge and regret, desire and despair. It is these human passions, written bloodily in the sands of a distant shore, that still speak to us today. ...Show more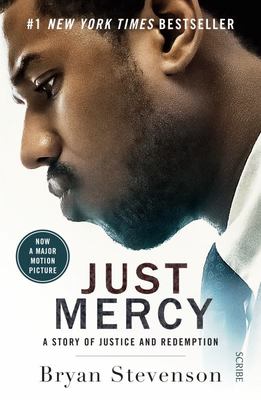 $30.00
NZD
Category: Biography
A powerful, bold true story about the potential for mercy to redeem us, and a clarion call to fix America's broken system of justice - from one of the most brilliant and influential lawyers of our time. The US has the highest rate of incarceration in the world. The prison population has increased from 300,000 in the early 1970s to more than two million now. One in every 15 people is expected to go to prison. For black men, the most incarcerated group in America, this figure rises to one out of every three. Bryan Stevenson grew up a member of a poor black community in the racially segregated South. He was a young lawyer when he founded the Equal Justice Initiative, a legal practice dedicated to defending those most desperate and in need- the poor, the wrongly condemned, and women and children trapped in the farthest reaches of the US's criminal justice system. One of his first cases was that of Walter McMillian, a young black man who was sentenced to die for a notorious murder he insisted he didn't commit. The case drew Bryan into a tangle of conspiracy, political machination, startling racial inequality, and legal brinksmanship - and transformed his understanding of mercy and justice forever. Just Mercy is at once an unforgettable account of an idealistic, gifted lawyer's coming of age, a moving portrait of the lives of those he has defended, and an inspiring argument for compassion in the pursuit of justice. 'Bryan Stevenson is America's young Nelson Mandela - a brilliant lawyer fighting with courage and conviction to guarantee justice for all.' -Desmond Tutu, Nobel Peace Laureate 'Our American criminal justice system has become an instrument of evil. Bryan Stevenson has laboured long and hard, and with great skill and temperate passion, to set things right. Words such as important and compelling may have lost their force through overuse, but reading this book will restore their meaning, along with one's hopes for humanity.' -Tracy Kidder, Pulitzer Prize-winning author of Mountains Beyond Mountains 'Just Mercy is every bit as moving as To Kill a Mockingbird, and in some ways more so... It demonstrates, as powerfully as any book on criminal justice that I've ever read, the extent to which brutality, unfairness, and racial bias continue to infect criminal law in the United States. But at the same time that Bryan Stevenson tells an utterly damning story of deep-seated and widespread injustice, he also recounts instances of human compassion, understanding, mercy, and justice that offer hope... Just Mercy is a remarkable amalgam, at once a searing indictment of American criminal justice and a stirring testament to the salvation that fighting for the vulnerable sometimes yields.' -David Cole, The New York Review of Books ...Show more
$25.00
NZD
Category: Culture & Life
From UKIP surge to Brexit shambles, horsemeat lasagne to Trump in the White House: bestselling comedian David Mitchell brilliantly tackles the dumbfounding times we live in.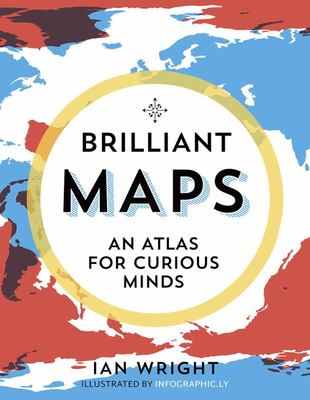 $45.00
NZD
Category: Culture & Life
See the world anew with this unique and beautifully designed infographic atlas. Which nations have North Korean embassies? What percentage of young people live with their families? Which country lists volleyball as its national sport? How much does it cost to get a pint around the world? And where can you find lions in the wild? Revelatory, thought-provoking and fun, Brilliant Maps is a unique atlas of culture, history, politics and miscellanea, compiled by the editor of the iconic Brilliant Maps website. As visually arresting as Information is Beautiful and as full of surprising facts and figures as any encyclopaedia, Brilliant Maps is a stunning piece of cartography that maps our curious and varied planet. For graphic design enthusiasts, compulsive Wikipedia readers and those looking for the sort of gift they buy for someone else and wind up keeping for themselves, this book will change the way you see the world and your place in it. ...Show more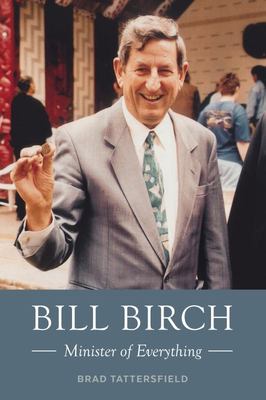 $40.00
NZD
Category: Biography
Bill Birch was the quiet achiever of New Zealand politics. A trusted lieutenant to Prime Ministers Muldoon, Bolger and Shipley, Birch was at the heart of the action across a turbulent quarter-century of political and social change. From Think Big and the Employment Contracts Act to overhauls of immigrat ion, health, ACC, fiscal management, industry training, electricity markets and producer boards, Birch managed controversial, risky reforms, and much of what he achieved endures today. ...Show more