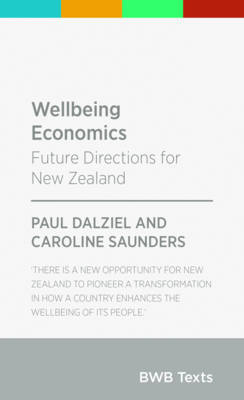 $14.99
NZD
Category: Business, Economics and Law
Seventy-five years after Labour's social security reforms of the 1930s, it is time for a major shift in how New Zealand regards the wellbeing of its people. Instead of measuring economic growth for its own sake, we should be assessing how well it enables New Zealanders to lead 'the kinds of lives they v alue and have reason to value'. Wellbeing economics is famously defined by Professor Amartya Sen as: 'the expansion of the "capabilities" of people to lead the kinds of lives they value and have reason to value'. Exploring the wellbeing economics concept of 'value-added growth', this analysis spans from personal to national growth, calling for New Zealand's transformation from the traditional 'welfare state' to a progressive 'wellbeing state'. ...Show more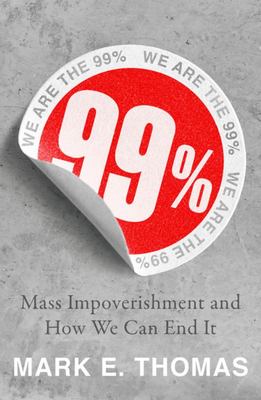 $35.00
NZD
Category: Business, Economics and Law
If you are part of the 99% - and there is a 99% chance that you are- then you are one of the first generation in living memory who can expect to be poorer than your parents, even as the economy continues to grow. And you could be quite a lot poorer. If we continue as we are going, the civilisation we en joy today will not last until 2050. Buying their own house is a distant dream for most young people; their wages are failing to keep pace with inflation; and more and more people are having to rely on food banks. Our age is one of chronic anxiety. If the economy is doing so well, how can most people not be doing well? If the pie is growing, why aren't we all getting bigger slices? This book shows what we, the 99%, can do to end mass impoverishment and build a society worth living in: an age of abundance, in which everyone benefits. ...Show more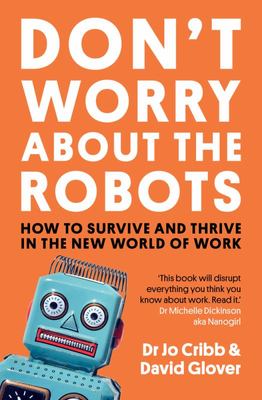 $32.99
NZD
Category: Business, Economics and Law
Automation and digitisation are changing the world of work, and threatening many professional roles. How likely is this to disrupt our lives, how can we protect ourselves and how can we learn to make the most of the coming changes?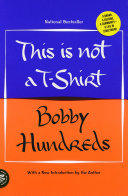 $34.99
NZD
Category: Business, Economics and Law
The story of The Hundreds and the precepts that made it an iconic streetwear brand by Bobby Hundreds himselfStreetwear occupies that rarefied space where genuine "cool" coexists with big business; where a star designer might work concurrently with Nike, a tattoo artist, Louis Vuitton, and a skateboard c ompany. It's the ubiquitous style of dress comprising hoodies, sneakers, and T-shirts. In the beginning, a few brands defined this style; fewer still survived as streetwear went mainstream. They are the OGs, the "heritage brands." The Hundreds is one of those persevering companies, and Bobby Hundreds is at the center of it all.The creative force behind the brand, Bobby Kim, a.k.a. Bobby Hundreds, has emerged as a prominent face and voice in streetwear. In telling the story of his formative years, he reminds us that The Hundreds was started by outsiders; and this is truly the story of streetwear culture.In This Is Not a T-Shirt, updated with a new introduction by the author plus a new 16-page full-color insert, Bobby Hundreds cements his spot as a champion of an industry he helped create and tells the story of The Hundreds--with anecdotes ranging from his Southern California, punk-DIY-tinged youth to the brand's explosive success. Both an inspiring memoir and an expert assessment of the history and future of streetwear, this is the tale of Bobby's commitment to his creative vision and to building a real community. ...Show more
$28.00
NZD
Category: Business, Economics and Law
The book behind the hit TED Talk** The Sunday Times Bestseller**** Longlisted for the FT/McKinsey Business Book of the Year Award 2017** 'The John Maynard Keynes of the 21st century.' George Monbiot, Guardian'  This is sharp, significant scholarship . . . Thrilling.' Times Higher Education Economics is broken. It has failed to predict, let alone prevent, financial crises that have shaken the foundations of our societies. Its outdated theories have permitted a world in which extreme poverty persists while the wealth of the super-rich grows year on year. And its blind spots have led to policies that are degrading the living world on a scale that threatens all of our futures. Can it be fixed? In Doughnut Economics, Oxford academic Kate Raworth identifies seven critical ways in which mainstream economics has led us astray, and sets out a roadmap for bringing humanity into a sweet spot that meets the needs of all within the means of the planet. En route, she deconstructs the character of 'rational economic man' and explains what really makes us tick. She reveals how an obsession with equilibrium has left economists helpless when facing the boom and bust of the real-world economy. She highlights the dangers of ignoring the role of energy and nature's resources - and the far-reaching implications for economic growth when we take them into account. And in the process, she creates a new, cutting-edge economic model that is fit for the 21st century - one in which a doughnut-shaped compass points the way to human progress.Ambitious, radical and rigorously argued, Doughnut Economics promises to reframe and redraw the future of economics for a new generation. 'Raworth's magnum opus . . . A fascinating reminder to business leaders and economists alike to stand back at a distance to examine our modern economics.' Books of the Year, Forbes 'There are some really important economic and political thinkers around at the moment - such as Kate Raworth's Doughnut Economics.' Andrew Marr, Guardian'An admirable attempt to broaden the horizons of economic thinking.' Martin Wolf, Books of the Year, Financial Times ...Show more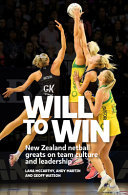 $39.99
NZD
Category: Business, Economics and Law
A fascinating deep-dive into the development of the Silver Ferns traditions, the evolution of team culture and the nuts-and-bolts of leadership at an elite sporting level. The 12 legendary players and coaches interviewed including Lois Muir, Leigh Gibbs, Sandra Edge, Bernice Mene, Ruth Aitken and Casey Kopua candidly discuss the highs and lows of their careers, and of the Silver Ferns, the effect of the intense rivalry with Australia, coping with gut-wrenching losses, and the resilience of players and coaches. For the first time the perspective of these key actors is the subject of serious analysis, and the book is a real insight into the psychology of a womens highperformance team. As such, it provides a practical guide for developing team culture and leadership for netball coaches at all levels. It also includes comments from Farah Palmer on women in sport and leadership, and a brief history of New Zealand netball, including the gains and losses as netball moved into a semi-professional era, and the struggles for sponsorship and for media recognition, despite it being New Zealands most popular team sport. ...Show more
$28.00
NZD
Category: Business, Economics and Law
'A master of persuasion.' Forbes 'This book blew my mind.' Adam Grant, bestselling author of Originals A former FBI hostage negotiator offers a new, field-tested approach to negotiating - effective in any situation. After a stint policing the rough streets of Kansas City, Missouri, Chris Voss joined the FBI, where his career as a kidnapping negotiator brought him face-to-face with bank robbers, gang leaders and terrorists. Never Split the Difference takes you inside his world of high-stakes negotiations, revealing the nine key principles that helped Voss and his colleagues succeed when it mattered the most - when people's lives were at stake. Rooted in the real-life experiences of an intelligence professional at the top of his game, Never Split the Difference will give you the competitive edge in any discussion.   'Filled with insights that apply to everyday negotiations.' Business Insider 'A stupendous book.' The Week 'It's rare that a book is so gripping and entertaining while still being actionable and applicable.' Inc. ...Show more
$40.00
NZD
Category: Business, Economics and Law
The Rip Curl Story is the remarkable tale of two young surfers who pursued an audacious dream to make a living in pursuit of the ultimate ride. The brand they built, Rip Curl, not only satisfied their own surf- and wanderlust, but also inspired countless others, both fuelling and riding the wave of the global youth revolution of the late '60s. Rip Curl's mantra became 'the Search' - the chasing of new waves on distant shores - as they embraced new thrills such as skiing, snowboarding, windsurfing and aimed always to make better equipment to elevate the experience. Along the way, they supported the careers of many of the world's great surfers- from Midget Farrelly and Nat Young to Michael Peterson, Tom Curren to Damien Hardman, Pam Burridge to Stephanie Gilmore, and of course Tyler Wright and the legendary Mick Fanning. From the late-'60s era of peace, drugs and country soul to the birth of professionalism in the '70s; from the decadence and excess of the '80s to the new nomadic free-surfing trail of the '90s, and the bold new frontiers of surfing in the 2000s - wave pools, webcasts, Olympic acceptance - The Rip Curl Story explores both the evolution of a world-leading surf brand and an entire social revolution. Bestselling surf writer Tim Baker tells this implausible story in an irresistible series of ripping yarns, offering rich life lessons, a maverick business primer and a wild ride of adventure, good times and outlandish ambitions spectacularly realised. The Rip Curl Story will make you want to surf more, travel further, follow through on that great business idea and pursue your own Search. ...Show more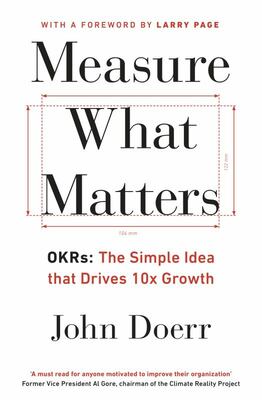 $40.00
NZD
Category: Business, Economics and Law
Measure What Matters is a revolutionary approach to business that has been adopted by some of Silicon Valley's most successful startups. It is a movement that is behind the explosive growth of Intel, Google, Amazon and Uber and many more. Measure What Mattersis about using Objectives and Key Results (o r OKRs) to make tough choices on business priorities. It's about communicating these objectives throughout the company from entry level to CEO and it's about collecting timely, relevant data to track progress - to measure what matters. When Google first started out, its founders had amazing technology, entrepreneurial energy and sky-high ambition but no business plan. John Doerr taught them a proven approach to operating excellence that has helped them achieve greatness. He has since shared OKRs with more than fifty companies with outstanding success. In this book, Larry Page, Bill Gates, Bono, Sheryl Sandberg and many more explain how OKRs have helped them exceed all expectations and run their organisations with focus and agility. ...Show more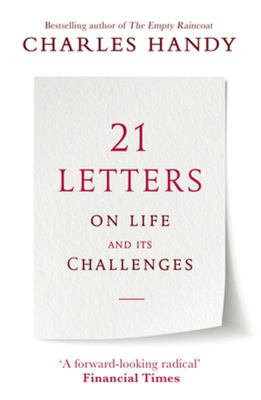 $40.00
NZD
Category: Business, Economics and Law
Charles Handy is one of the giants of contemporary thought. His books on management - including Understanding Organizations and Gods of Management - have changed the way we view business. His work on broader issues and trends - such as Beyond Certainty and The Second Curve - has changed the way we view society. In his new book, Handy builds on a life's work to glimpse into the future and see what challenges and opportunities the next generation faces. How will people cope with change in a world where the old certainties no longer apply? What goals will and should they set themselves? How will they find purpose and fulfilment in their lives? Clear-eyed and optimistic by turns, he sets out the questions that everyone needs to ask themselves, and points us in the direction of the answers. ...Show more
$34.99
NZD
Category: Business, Economics and Law
Go inside the notoriously secretive world of the New Zealand All Blacks rugby team to reveal 15 powerful and practical lessons for leadership and business that helped to build one of the most successful sporting clubs in history, now the subject of the Amazon Prime documentary series All or Nothing. In Legacy, best-selling author James Kerr goes deep into the heart of the world's most successful sporting team, the legendary All Blacks of New Zealand, to reveal 15 powerful and practical lessons for leadership and business. Legacy is a unique, inspiring handbook for leaders in all fields, and asks: What are the secrets of success - sustained success? How do you achieve world-class standards, day after day, week after week, year after year? How do you handle pressure? How do you train to win at the highest level? What do you leave behind you after you're gone? What will be your legacy? ...Show more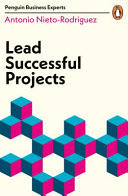 $28.00
NZD
Category: Business, Economics and Law | Series: Penguin Business Experts Ser.
Are you struggling to juggle multiple projects? Do you often lose control of your budget? Does communicating your progress to the rest of your team cause you undue stress? Project management is an essential skill for anyone who needs to get things done in any organisation, and is absolutely critical fo r anyone leading strategic change. In Project Management, the Penguin Business Expert guide, Antonio Nieto-Rodriguez introduces a simplified but strategic approach to project management developed over the last 20 years coaching executives, managers and MBAs. Learn how to break down your project into manageable elements, define smart goals and meet them in this concise and practical guide to project success. ...Show more