$40.00
NZD
Category: History, Philosophy, Religion
A behind-the-scenes account of the shocking discovery of the skeleton of "Ardi," a human ancestor far older than Lucy - a find that shook the world of paleoanthropology and radically altered our understanding of human evolution. In 1994, a team led by fossil-hunting legend Tim White--"the Steve Jobs of paleoanthropology"--uncovered the bones of a human ancestor in Ethiopia's Afar region. Radiometric dating of nearby rocks indicated the skeleton, classified as Ardipithecus ramidus, was 4.4 million years old, more than a million years older than "Lucy," then the oldest known human ancestor. The findings challenged many assumptions about human evolution--how we started walking upright, how we evolved our nimble hands, and, most significantly, whether we were descended from an ancestor that resembled today's chimpanzee--and repudiated a half-century of paleoanthropological orthodoxy. Fossil Men is the first full-length exploration of Ardi, the fossil men who found her, and her impact on what we know about the origins of the human species. It is a scientific detective story played out in anatomy and the natural history of the human body. Kermit Pattison brings into focus a cast of eccentric, obsessive scientists, including one of the world's greatest fossil hunters, Tim White--an exacting and unforgiving fossil hunter whose virtuoso skills in the field were matched only by his propensity for making enemies; Gen Suwa, a Japanese savant who sometimes didn't bother going home at night to devote more hours to science; Owen Lovejoy, a onetime creationist-turned-paleoanthropologist; Berhane Asfaw, who survived imprisonment and torture to become Ethiopia's most senior paleoanthropologist and who fought for African scientists to gain equal footing in the study of human origins; and the Leakeys, for decades the most famous family in paleoanthropology. An intriguing tale of scientific discovery, obsession and rivalry that moves from the sun-baked desert of Africa and a nation caught in a brutal civil war, to modern high-tech labs and academic lecture halls, Fossil Men is popular science at its best, and a must read for fans of Jared Diamond, Richard Dawkins, and Edward O. Wilson. ...Show more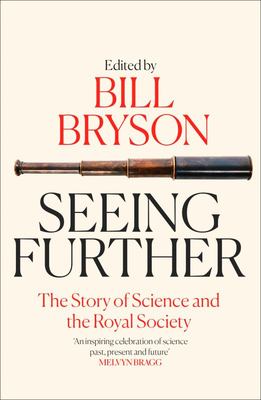 $25.00
NZD
Category: History, Philosophy, Religion
Edited and introduced by Bill Bryson, and with contributions from Richard Dawkins, Margaret Atwood, David Attenborough, Martin Rees and Richard Fortey amongst others, this is a remarkable volume celebrating the rich history of the Royal Society. Since its inception in 1660, the Royal Society has pioneer ed scientific discovery and exploration. The oldest scientific academy in existence, its backbone is its Fellowship of the most eminent scientists in history including Charles Darwin, Isaac Newton and Albert Einstein. Today, its Fellows are the most influential men and women in science, many of whom have contributed to this ground-breaking volume alongside some of the world's most celebrated novelists, essayists and historians. This book celebrates the Royal Society's vast achievements in its illustrious past as well as its huge contribution to the development of modern science. With unrestricted access to the Society's archives and photographs, Seeing Further shows that the history of scientific endeavour and discovery is a continuous thread running through the history of the world and of society - and is one that continues to shape the world we live in today. ...Show more
$30.00
NZD
Category: History, Philosophy, Religion
The first authoritative and accessible single-volume history of philosophy to cover both Western and Eastern traditions, from one of the world's most eminent thinkers The story of philosophy is an epic tale, spanning civilizations and continents. It explores some of the most creative minds in history. But not since the long-popular classic Bertrand Russell's A History of Western Philosophy, published in 1945, has there been a comprehensive and entertaining single-volume history of this great, intellectual, world-shaping journey. With characteristic clarity and elegance, A. C. Grayling takes the reader from the worldviews and moralities before the age of the Buddha, Confucius, and Socrates through Christianity's capture of the European mind, from the Renaissance and Enlightenment on to Mill, Nietzsche, Sartre and, finally, philosophy today. Bringing together these many threads that all too often run parallel, he surveys in tandem the great philosophical traditions of India, China and the Persian-Arabic world. Perfect for students and revelatory to enthusiasts of philosophy, Grayling's narrative dramatizes the interchange between and within eras and epochs, asking what we have learned, but also what progress is still to be made. Destined to be his magnum opus, and astonishing in its range and accessibility, this is a landmark work. ...Show more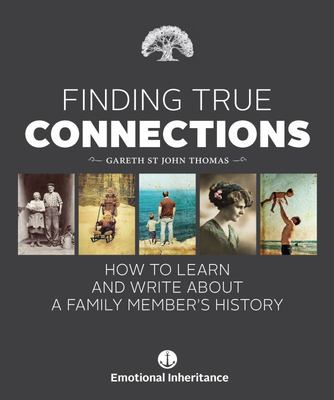 $44.99
NZD
Category: History, Philosophy, Religion
Our individual memories define us. Our tribal memories unite us. If these are missing, parts of us are missing too. The Emotional Inheritance division of Exisle Publishing works with a global team of psychologists, writers and historians to provide a premium interview and story production service, to ca pture the life stories of elderly family members. This approach is in line with emerging social trends to once again honour and value our ancestors, and is intended to help these generations capture their stories so that they can leave a lasting, meaningful legacy. Now, Finding True Connections clearly and simply sets out the steps necessary for you to undertake this process yourself, without an external interviewer. Designed as a series of double-page spreads, on the left-hand page is a prompt question while, on the facing page, notes provide context to the question and tips and guidance for how to gain the most meaningful answers. ...Show more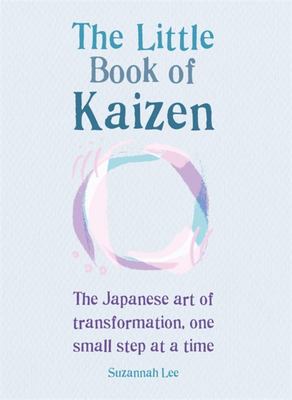 $18.00
NZD
Category: History, Philosophy, Religion | Series: The\Little Bks.
A beautifully designed introduction to the Japanese concept of 'Kaizen' - the art of self-improvement. Kaizen is a term that has long been used in the business world to emphasise constant development and transformation. But Kaizen has the power to transform all areas of life. Learn how even the smalles t steps can help us to form new habits, build confidence and break down our in-built resistance to life's challenges. Rooted in 2,000 year old wisdom, Kaizen reinforces the benefits positive change, one step at a time. With over 70 simple prompts and exercises to help you improve your health, relationships and wellbeing or save money and excel at work, everything you need to know to utilise Kaizen every day is here. ...Show more
Great Thinkers
by School of Life (Business Enterprise) Staff; Stuart Patience (Translator); Alain de Botton (Contribution by)
$50.00
NZD
Category: History, Philosophy, Religion | Series: The\School of Life Library
Typically, great thinkers have been included in encyclopedic works on the basis of reputation and historic influence. The School of Life takes a different approach, focusing instead on the thinkers whose ideas are the most helpful to our lives now. This is a collection of sixty of the most important and most useful ideas of Eastern and Western culture. The focus of this book is to present some of the greatest minds of our time in a clear, relevant and charming light. Many of these thinkers have previously been caught in a fiendish trap; what they've said has been hugely relevant and important, but how they have said it has resulted in them going unheard. The sixty chosen thinkers include La Rochefoucauld, Lao Tzu, Matsuo Basho, Sen no Rikyu, Alexis de Tocqueville, St Benedict, Donald Winnicott, John Bowlby, Melanie Klein, Andrea Palladio, Coco Chanel, Henri Matisse; as well as more familiar entries such as Plato, Wittgenstein, Foucault, Marx, Confucius and Freud. ...Show more
$30.00
NZD
Category: History, Philosophy, Religion
THE MILLION COPY BESTSELLER Sapiens shows us where we came from. Homo Deus shows us where we're going. Yuval Noah Harari envisions a near future in which we face a new set of challenges. Homo Deus explores the projects, dreams and nightmares that will shape the twenty-first century and beyond - from o vercoming death to creating artificial life. It asks the fundamental questions: how can we protect this fragile world from our own destructive power? And what does our future hold? 'Homo Deus will shock you. It will entertain you. It will make you think in ways you had not thought before' Daniel Kahneman ...Show more
Letters From a Stoic - Hardcover
by Seneca; Robin Campbell (Translator, Introduction by); Coralie Bickford-smith (Illustrator)
$30.00
NZD
Category: History, Philosophy, Religion | Series: A\Penguin Classics Hardcover Ser.
Like the Meditations of Marcus Aurelius, Seneca's Letters are a treasure of practical wisdom on how to live and enjoy life. The focus is on living a simple, stress-free life thorough the use of rationalism. Seneca's timeless essays provide practical steps for people to deal with the human suffering that comes with life's problems. Topics featured range from discussions on the shortness of life and anger to immortality and death. The Letters are part of the foundation of Stoic thought making Seneca one of the indispensable thinkers from Ancient Roman philosophy. Although Stoicism is not now as widely practiced as it once was, many people can still find wisdom and inspiration through Seneca's words of advice. ...Show more
$12.99
NZD
Category: History, Philosophy, Religion | Series: Penguin Great Ideas Ser.
Timeless advice on the art of living well, from the celebrated Penguin Great Ideas series The writings of the ancient Roman philosopher Seneca offer powerful insights into stoicism, morality and the importance of reason, and continue to provide profound guidance to many through their eloquence, lucidity and wisdom. Throughout history, some books have changed the world. They have transformed the way we see ourselves - and each other. They have inspired debate, dissent, war and revolution. They have enlightened, outraged, provoked and comforted. They have enriched lives - and destroyed them. The Penguin Great Ideas series brings you the works of the great thinkers, pioneers, radicals and visionaries whose ideas shook civilization, and helped make us who we are. ...Show more
$13.99
NZD
Category: History, Philosophy, Religion | Series: Popular Penguins Ser.
Alain de Botton has performed a stunning feat: he has transformed arcane philosophy into something accessible and entertaining, useful and kind. Drawing on the work of six of the world's most brilliant thinkers, de Botton has arranged a panoply of wisdom to guide us through our most common problems. Fro m the frustration of misplacing your keys to the sadness of losing a loved one, the writings of Seneca can offer consolation. For the agony of not having enough money, Epicurus has a solution that everyone can afford. If your life is beset by difficulty after difficulty, wise advice may be found in the words of Nietzsche. The Consolations of Philosophy is smart, lucid, and pleasing, a rare sort of book that wonderfully fulfills the promise of its title. ...Show more
$37.00
NZD
Category: History, Philosophy, Religion | Series: Stephen Fry's Greek Myths
The story of Troy speaks to all of us - the kidnapping of Helen, a queen celebrated for her beauty, sees the Greeks launch a thousand ships against the city of Troy, to which they will lay siege for ten whole years. It is a terrible war with casualties on all sides as well as strained relations between allies, whose consequences become tragedies. In Troy you will find heroism and hatred, love and loss, revenge and regret, desire and despair. It is these human passions, written bloodily in the sands of a distant shore, that still speak to us today.   ...Show more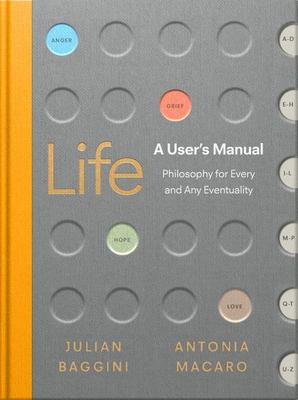 $40.00
NZD
Category: History, Philosophy, Religion
How should I live? What is my purpose? Can I find happiness? Ever felt as though life would be simpler if it came with an instruction manual? There are no easy answers to the big questions. And life does not follow a straight path from A to B. Since the beginning of time, people have asked questions a bout how they should live and, from Ancient Greece to Japan, philosophers have attempted to solve these questions for us. The timeless wisdom that they offer can help us to find our own path. In this insightful, engaging book, renowned existential psychotherapist and philosophical counsellor Antonia Macaro and bestselling philosopher Julian Baggini cover topics such as bereavement, luck, free will and relationships, and guide us through what the greatest thinkers to ever walk the earth have to say on these subjects, from the Stoics to Sartre. Discover advice from the world's greatest thinkers on questions like- Is there a right way to grieve? What is free will? How can we learn from past mistakes? Do we make our own luck? ...Show more