Dot
by Kieran E. Scott
$26.00
NZD
Category: Personal Development
Are you feeling a little bit (or a lottle bit) anxious?Meet DOT, who's here to help. In this beautiful little hand-drawn book, DOT offers a practical way to comfort and calm anyone anxious, stressed or overwhelmed. For anyone (big or small) who wants to take a moment and some nice, deep breaths.
$32.99
NZD
Category: Personal Development
Busy minds need a place to rest. Whether you find yourself struggling to sleep, awake in the middle of the night, or even just anxious as you move through the day, in Nothing Much Happens, Kathryn Nicolai offers a healthy way to ease the mind before bed: through the timeless appeal of classic bedtime st ories. Already beloved by millions of podcast listeners, the stories in Nothing Much Happens explore and expose small sweet moments of joy and relaxation: Visiting the local cider mill in the autumn. Watching the tree lighting in the park with friends in the winter. Sneaking lilacs from an abandoned farm in the spring. Watching fireflies from the deck in the summer. Closing up the book shop for the night and opening the bakery in the morning. You'll also find sixteen new stories never before featured on the podcast, along with whimsical illustrations that expose sweet little moments of peace and joy. Using her decades of experience as a meditation and yoga teacher, Kathryn Nicolai creates a world for you to slip into, one rich in sensory experience that quietly teaches mindfulness and self-compassion, soothes frayed nerves, and builds solid habits for nurturing sleep.   ...Show more
$37.00
NZD
Category: Personal Development
 NEW YORK TIMES BESTSELLER 'A supremely practical and useful book.' Mark Manson, author of The Subtle Art of Not Giving A F*ck  A revolutionary system to get 1 per cent better every day. People think when you want to change your life, you need to think big. But world-renowned habits expert James Clear h as discovered another way. He knows that real change comes from the compound effect of hundreds of small decisions - doing two push-ups a day, waking up five minutes early, or holding a single short phone call. He calls them atomic habits. In this ground-breaking book, Clears reveals exactly how these minuscule changes can grow into such life-altering outcomes. He uncovers a handful of simple life hacks (the forgotten art of Habit Stacking, the unexpected power of the Two Minute Rule, or the trick to entering the Goldilocks Zone), and delves into cutting-edge psychology and neuroscience to explain why they matter. Along the way, he tells inspiring stories of Olympic gold medalists, leading CEOs, and distinguished scientists who have used the science of tiny habits to stay productive, motivated, and happy. These small changes will have a revolutionary effect on your career, your relationships, and your life. 'James Clear has spent years honing the art and studying the science of habits. This engaging, hands-on book is the guide you need to break bad routines and make good ones.' Adam Grant, author of Originals 'A special book that will change how you approach your day and live your life.' Ryan Holiday, author of The Obstacle is the Way ...Show more
$24.99
NZD
Category: Personal Development
From the bestselling author of Living with IT and Taming the Black Dog comes a practical guide for parents of anxious children. If your child is too often: seeks reassurance, invents illnesses, avoids interactions, avoids trying new things, becomes emotional over minor upsets, or is clingy, afraid to s leep alone, reluctant to go to school or scared of numerous things ... then anxiety could be an issue for them. Commonly, a child experiencing anxiety doubts themselves, lacks confidence and becomes easily overwhelmed. So how do you best help them? From Australia's bestselling anxiety expert, Bev Aisbett, comes an essential guide for these anxious times. Worry-Proofing Your Anxious Child is a calm, clear and, above all, reassuring book to help parents (and teachers) of anxious children. Filled with simple explanations and practical advice, this book will assist everyone who wants to help a child overcome their anxieties and learn to live more confidently. Bev Aisbett is Australia's leading author in books around managing anxiety. In 1993, after recovering from severe anxiety and depression herself, Bev turned to her artistic talents to create the first of her ground-breaking illustrated self-help books Living with IT: A Survivor's Guide to Panic Attacks, which rapidly became a national bestseller, with over 200,000 copies sold. In 2013, HarperCollins published the fully revised and updated 20th anniversary edition of this classic book.   ...Show more
$27.99
NZD
Category: Personal Development
A single book can change your life. Already an enormous bestseller in Asia, with more than 3 million copies sold, The Courage to be Disliked demonstrates how to unlock the power within yourself to be the person you truly want to be. Using the theories of Alfred Adler, one of the three giants of 19th cen tury psychology alongside Freud and Jung, it follows an illuminating conversation between a philosopher and a young man. The philosopher explains to his pupil how each of us is able to determine our own lives, free of the shackles of past experiences, doubts and the expectations of others. It's a way of thinking that's deeply liberating, allowing us to develop the courage to change, and to ignore the limitations that we and those around us can place on ourselves. The result is a book that is both highly accessible and profound in its importance. Millions have already read and benefited from its wisdom. Now that The Courage to be Disliked has been published for the first time in English, so can you. ...Show more
$27.99
NZD
Category: Personal Development
Each of us has thoughts that are painful at times; sometimes the pain is sadness, sometimes worry or anger or shame or grief or some feeling that you don't even have words for. If you are a young person struggling with your emotions, you do not want to be told that 'everyone feels like that' or that 'y ou will grow out of it'. You want to feel that your emotions are valid and that the person offering help truly understands how painful life can feel at times. With a strong emphasis on validation and compassion, Stuff That Sucks encourages you to accept your emotions rather than struggling against them. It also shows how to reconnect with what is really important to you, giving you the tools to help clarify your personal values and take steps towards living a life where those values can guide you in your day-to-day behaviour. ...Show more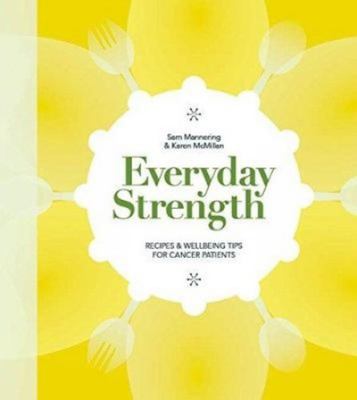 $0.00
NZD
Category: Personal Development
Nourishing recipes and wellbeing tips for people facing cancer that will help make everyday a little brighter. Everyday Strength is an invaluable resource for families facing cancer. Going through treatments for cancer is undoubtedly challenging, which authors Sam Mannering and Karen McMillan well know from personal experience. But this book is packed with practical, everyday things you can do to make each day a little brighter during this difficult time. Sam has created nourishing, easy-to-prepare, family-friendly recipes that are designed specifically for people who may be feeling unwell. Karen has sought advice from experts, so there are practical suggestions that may help with common symptoms such as exhaustion, changes in weight, nausea, pain and discomfort, and the various symptoms you might not want to talk about. There are sections on hair and skin care, as well as emotional wellbeing. There is also a special section of recipes especially designed to tempt young children, along with practical tips for parents. ...Show more
$39.99
NZD
Category: Personal Development
>Einstein >Beethoven >Picasso >Jobs The word genius evokes these iconic figures, whose cultural contributions have irreversibly shaped society. Yet Beethoven could not multiply. Picasso couldn't pass a 4th grade math test. And Jobs left high school with a 2.65 GPA. What does this say ab out our metrics for measuring success and achievement today? Why do we teach children to behave and play by the rules, when the transformative geniuses of Western culture have done just the opposite? And what is genius, really? Professor Craig Wright, creator of Yale University's popular "Genius Course," has devoted more than two decades to exploring these questions and probing the nature of this term, which is deeply embedded in our culture. In The Hidden Habits of Genius, he reveals what we can learn from the lives of those we have dubbed "geniuses," past and present. Examining the lives of transformative individuals ranging from Charles Darwin and Marie Curie to Leonardo Da Vinci and Andy Warhol to Toni Morrison and Elon Musk, Wright identifies more than a dozen drivers of genius--characteristics and patterns of behavior common to great minds throughout history. He argues that genius is about more than intellect and work ethic--it is far more complex--and that the famed "eureka" moment is a Hollywood fiction. Brilliant insights that change the world are never sudden, but rather, they are the result of unique modes of thinking and lengthy gestation. Most importantly, the habits of mind that produce great thinking and discovery can be actively learned and cultivated, and Wright shows us how. This book won't make you a genius. But embracing the hidden habits of these transformative individuals will make you more strategic, creative, and successful, and, ultimately, happier. ...Show more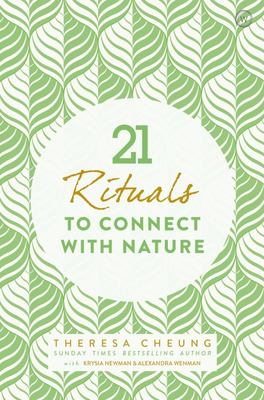 $30.00
NZD
Category: Personal Development
Following on from the success of Theresa Cheung's previous 21 Ritual series comes a nature-based daily practice book.  It contains 21 simple, easy daily rituals to help you tune into the natural world around you helping you to feel more grounded and connected to yourself and others.  It is well known t hat spending time in nature increases our health, vitality, and sense of wellbeing. Some researchers have linked obesity, ADHD, and other health conditions to a disconnection from nature (what Richard Louv calls 'nature-deficit disorder'). The problem is that our society has never been as far removed from nature or our natural affinities with the nonhuman world as we are today. Spending more time in nature is an obvious solution to feelings of disconnection.  Drawing on what science and psychology teach us about the benefits of connecting more to the living power of nature and how to strengthen it using the life changing power of ritual this book offers 21 powerful rituals that don't necessarily require a wilderness trek or trip to the countryside. Readers will be encouraged to perform 21 'connecting with nature' rituals every day over a three-week period as research shows that it takes around three weeks to ensure a daily ritual becomes entrenched at neural level.  Some of the rituals will need to be performed outdoors in easy to find locations but others can be performed in your home or office. The first week will focus on connecting with nature indoors, the second in the fresh air and the third at a specific location so the progression to 'wild' nature is accessible. The rituals are very easy to understand and incorporate into everyday life; some in a matter of moments and others a little while longer. ...Show more
Anxiety
by The School The School of Life
$38.00
NZD
Category: Personal Development
Far more than we tend to realize, we're all--in private--deeply anxious. There is so much that worries us across our days and nights: whether our hopes will come true, whether others will like us, whether the people we care about will be OK, whether we can escape humiliation and grief ... Too often, we bottle up our anxieties or try to avoid looking at them directly. We are ashamed of how worried we are and end up feeling isolated and yet more worried. None of this is necessary. Anxiety is deeply normal and, like so much else that troubles our minds, it can be understood and brought under our control. We all deserve to wake up every day without a sense of foreboding. This is a guide to anxiety: why we feel it, how we experience it when it strikes, and what we can do when we come under its influence. Across a series of essays that look at the subject from a number of angles, the tone is helpful, compassionate, and in the best sense practical. We have suffered for too long under the rule of anxiety. Here--at last--is a pathway to a calmer, more compassionate, and more light-hearted future. ...Show more
$37.99
NZD
Category: Personal Development
How a New York Times bestselling author and New Yorker contributor parlayed a strong grasp of the science of human decision-making and a woeful ignorance of cards into a life-changing run as a professional poker player, under the wing of a legend of the game Maria Konnikova had never actually played po ker before and didn't even know the rules when she approached Erik Seidel - Poker Hall of Fame inductee, winner of tens of millions of dollars in earnings - and asked him to be her mentor. She had faced a stretch of personal bad luck, and her reflections on the role of chance in her life had pointed her to poker as the ultimate master class in learning to distinguish what can be controlled and what can't. Seidel was in, and soon Konnikova was down the rabbit hole with him, a journey that would lead her to the following year's World Series of Poker. Then something extraordinary happened. Under Seidel's guidance, Konnikova began to have many epiphanies about life that derived from her new pursuit, including how to better read not just her opponents but far more importantly herself. She found her way to making better decisions and to a place where she could accept luck for what it is, and what it isn't. But she also began to win. She even learned to like Las Vegas. In the end, Konnikova is a student of human behaviour, and ultimately the point of her incredible adventure was to render it into a container for its invaluable lessons. The biggest bluff of all, she learned is that skill is enough. This is a book that will focus your mind and strengthen your hand. ...Show more
$23.00
NZD
Category: Personal Development
Practical illustrated toolkit to ease worry and panic by an anxiety specialist who uses it herself.