$24.99
NZD
Category: Medicine | Series: Wellcome Ser.
For most of human history, death was a common, ever-present possibility. It didn't matter whether you were five or fifty - every day was a roll of the dice. But now, as medical advances push the boundaries of survival further each year, we have become increasingly detached from the reality of being mort al. So here is a book about the modern experience of mortality - about what it's like to get old and die, how medicine has changed this and how it hasn't, where our ideas about death have gone wrong. With his trademark mix of perceptiveness and sensitivity, Atul Gawande outlines a story that crosses the globe, as he examines his experiences as a surgeon and those of his patients and family, and learns to accept the limits of what he can do.Never before has aging been such an important topic. The systems that we have put in place to manage our mortality are manifestly failing; but, as Gawande reveals, it doesn't have to be this way. The ultimate goal, after all, is not a good death, but a good life - all the way to the very end.Published in partnership with the Wellcome Collection.WELLCOME COLLECTIONWellcome Collection is a free museum and library that aims to challenge how we think and feel about health. Inspired by the medical objects and curiosities collected by Henry Wellcome, it connects science, medicine, life and art. Wellcome Collection exhibitions, events and books explore a diverse range of subjects, including consciousness, forensic medicine, emotions, sexology, identity and death. Wellcome Collection is part of Wellcome, a global charitable foundation that exists to improve health for everyone by helping great ideas to thrive, funding over 14,000 researchers and projects in more than 70 countries.wellcomecollection.org ...Show more
$24.99
NZD
Category: Medicine
The First Breath is the first popular science book about the pioneering fetal and neonatal medicine bringing a new generation into the world--a generation of babies without precedent, who would not have lived if they had been born only a few decades ago. Olivia Gordon explores the female experience of m edicine through her own personal story and sensitive, intimate case histories of other mothers' high-risk births. She details the relationship mothers develop with doctors who hold not only life and death in their hands, but also the very possibility of birth. From the dawn of fetal medicine to neonatal surgery and the exploding field of perinatal genetics, The First Breath tells of fear, bravery and love. Olivia Gordon takes the reader behind the closed doors of the fetal and neonatal intensive care units, resuscitation rooms, and operating theaters at some of the world's leading children's hospitals, unveiling the untold story of how doctors save the sickest babies. ...Show more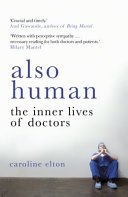 $28.00
NZD
Category: Medicine
_____________________________ 'A furious dispatch from the front line of the hospital system.' THE TIMES, Book of the Week _____________________________ Doctors are the people we turn to in our darkest moments. We trust them with our lives. But what does that stress do to a person? What does it take to confront death, disease, distress and suffering every day? To work in a healthcare system stretched to breaking point? To make decisions that will change lives - or possibly end them? And how do doctors cope with their own questions and fears, when they are expected to have all the answers? Caroline Elton is a psychologist who, for two decades, has specialised in helping doctors: the obstetrician whose own fertility treatment failed; the trainee oncologist struggling to face patients with the disease that killed her father; the brilliant neurosurgeon whose career stalled in an environment hostile to women; and many more. Drawing on extraordinary case studies and decades of work supporting clinicians, Also Human presents a provocative, perceptive and deeply humane examination of the modern medical profession. _____________________________ 'Written with perceptive sympathy for the wounded healer, it is necessary reading for both doctors and patients.' HILARY MANTEL 'Crucial and timely.' ATUL GAWANDE 'Fascinating and troubling. Read it and weep.' SUSIE ORBACH 'Haunting, beautiful and urgent.' JOHANN HARI 'At the heart of this book is the problem of how emotional resilience can be identified in prospective doctors and strengthened in practising doctors. We are fallible human beings, not omniscient gods.' HENRY MARSH, SUNDAY TIMES ...Show more
$39.99
NZD
Category: Medicine
Dr Cynric Temple-Camp's suspense-filled, often Gothic story-telling ability captivated readers in his debut book, The Cause of Death. In the Quick and the Dead, New Zealand's self-confessed aficionado of death is back with more mysterious illnesses, gruesome murders, baffling crimes, and the other curio us, scarcely believable ways people meet their demise.The Quick and the Dead is also a book about life and the margins of survival - why some people live and others don't when faced with a seemingly similar peril. How much does luck, fate and chance play its part? What is the difference between life and death? What separates the quick and the dead? ...Show more
$37.99
NZD
Category: Medicine
From the author of the international bestseller How Not To Die comes The How Not To Die Cookbook - a lavish, beautifully illustrated cookbook full of delicious recipes based on the groundbreaking nutritional science of the original book. Dr Michael Greger, founder of the wildly popular website Nutritio nfacts.org takes his comprehensive, lifesaving science into the kitchen. Why suffer from disease and ill health when the right food is proven to keep you healthy, and without the side effects of drugs? We can avoid heart disease, cancer and our other biggest killers if we use food as medicine, and the How Not To Die Cookbook offers a sustainable and delicious guide to preparing and eating the foods that will prevent and reverse fatal disease. Featuring over 100 easy-to-follow, beautifully photographed plant-based recipes, the How Not To Die Cookbook merges cutting edge science with everyday ingredients from the supermarket to help you and your family eat your way to better health and a longer life. ...Show more
$28.99
NZD
Category: Medicine
One of the top ten greatest doctors in the world looks at the lowly checklist, and how this simple idea - which is free to reproduce - will revolutionise the way we approach problems, and help save lives. Today we find ourselves in possession of stupendous know-how, which we willingly place in the hands of the most highly skilled people. But avoidable failures are common, and the reason is simple: the volume and complexity of our knowledge has exceeded our ability to consistently deliver it - correctly, safely or efficiently. In this groundbreaking book, Atul Gawande makes a compelling argument for the checklist, which he believes to be the most promising method available in surmounting failure. Whether you're following a recipe, investing millions of dollars in a company or building a skyscraper, the checklist is an essential tool in virtually every area of our lives, and Gawande explains how breaking down complex, high pressure tasks into small steps can radically improve everything from airline safety to heart surgery survival rates. Fascinating and enlightening, "The Checklist Manifesto" shows how the simplest of ideas could transform how we operate in almost any field. ...Show more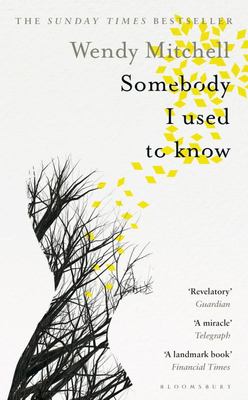 $26.99
NZD
Category: Medicine
Brave, illuminating and inspiring, Somebody I Used to Know gets to the very heart of what it means to be human. What do you lose when you lose your memories? What do you value when this loss reframes how you've lived, and how you will live in the future? How do you conceive of love when you can no long er recognise those who are supposed to mean the most to you? When she was diagnosed with dementia at the age of fifty-eight, Wendy Mitchell was confronted with the most profound questions about life and identity. All at once, she had to say goodbye to the woman she used to be. Her demanding career in the NHS, her ability to drive, cook and run - the various shades of her independence - were suddenly gone. Philosophical, profoundly moving, insightful and ultimately full of hope, Somebody I Used to Know is both a heart-rending tribute to the woman Wendy once was, and a brave affirmation of the woman dementia has seen her become. ...Show more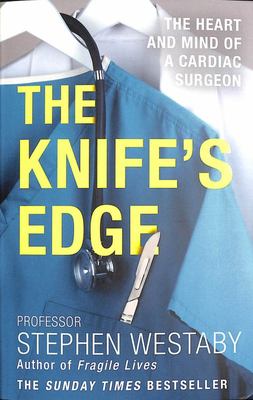 $24.99
NZD
Category: Medicine
A TIMES BEST BOOK OF 2019 An intimate and compelling exploration into the unique psyche of the heart surgeon, by one of the profession's most eminent figures. Although Professor Stephen Westaby was born with the necessary coordination and manual dexterity, it was a head trauma sustained during univers ity that gifted him the qualities of an exceptional heart surgeon: qualities that are frequently associated with psychopathy. His thirty-five-year career has been characterised by fearlessness and ruthless ambition; leaving empathy at the hospital door as thousands of patients put their lives in his hands. For heart surgeons, the inevitable cost of failure is death and in The Knife's Edge, Westaby reflects on the unique mindset of those who are drawn to this exhilarating and often tragic profession. We discover the pioneers who grasped opportunities and took chances to drive innovation and save lives. Often difficult, uninhibited and fearless, theirs is a field constantly threatened by the risk of public failure. Like those before him, Westaby refuses to draw the line in his search of a lifetime solution to problems of the heart. His determination is unerring - a steadfastness underpinned by his unusual mind. But as we glimpse into the future of cardiac surgery, for all its remarkable scientific advancement, one question remains: within the confines of socialised medical healthcare systems, how can heart surgeons - individuals often hardwired with avoidance of self-doubt, a penchant for glory and a flagrant disregard for authority - truly flourish? ...Show more
$24.99
NZD
Category: Medicine
A beautifully written and compelling memoir of a largely unexplored area of medicine: transplant surgery.
$35.00
NZD
Category: Medicine
   Expert advice from a neurotic shrink who's lived with it all his life Consultant psychiatrist Dr Mark Cross knows a lot about anxiety. Many of his patients are sufferers, which is hardly surprising, given anxiety is the most common mental health condition in Australia, affecting up to one in four peo ple at some point in their lives. But Mark also knows about anxiety from another perspective, because he too has suffered from anxiety all his life. In this book, the well-known author of Changing Minds, who featured on the award-winning ABC TV series of the same name, demystifies this mental illness in his trademark warm and friendly style. He looks at causes, treatments, both medical and natural, anxiety in the workplace and more, sharing his own experiences as well as stories from others ...Show more
$32.99
NZD
Category: Medicine
An accessible, practical guide to preventing and managing children's allergies and improving their immune systems, from leading gastroenterologist Dr Vincent Ho.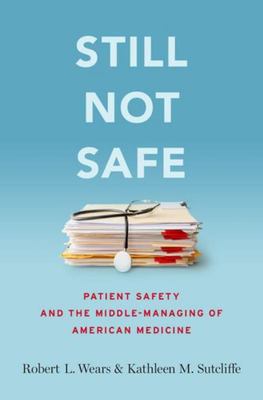 $48.99
NZD
Category: Medicine
The term "patient safety" rose to popularity in the late nineties, as the medical community -- in particular, physicians working in nonmedical and administrative capacities -- sought to raise awareness of the tens of thousands of deaths in the US attributed to medical errors each year. But what was caus ing these medical errors? And what made these accidents to rise to epidemic levels, seemingly overnight?Still Not Safe is the story of the rise of the patient-safety movement -- and how an "epidemic" of medical errors was derived from a reality that didn't support such a characterization. Physician Robert Wears and organizational theorist Kathleen Sutcliffe trace the origins of patient safety to the emergence of market trends that challenged the place of doctors in the larger medical ecosystem: the rise in medical litigation and physicians' aversion to risk; institutional changes in the organization and control of healthcare; and a bureaucratic movement to "rationalize" medical practice -- to make a hospital run like a factory.If these social factors challenged the place of practitioners, then the patient-safety movement provided a means for readjustment. In spite of relatively constant rates of medical errors in the preceding decades, the "epidemic" was announced in 1999 with the publication of the Institute of Medicine report To Err Is Human; the reforms that followed came to be dominated by the very professions it set out to reform.Weaving together narratives from medicine, psychology, philosophy, and human performance, Still Not Safe offers a counterpoint to the presiding, doctor-centric narrative of contemporary American medicine. It is certain to raise difficult, important questions around the state of our healthcare system -- and provide an opening note for other challenging conversations. ...Show more