$50.00
NZD
Category: Cooking & Food
Bursting with tender and funny anecdotes and gorgeous recipes, Bella is Annabel Langbein's must-read memoir. For the first time, Annabel Langbein, New Zealand's most popular cookbook author, writes about her remarkable life and how food has shaped it, highlighting some of the recipes that have resonated most strongly with her over the years. From her childhood fascination with cooking to a teenage flirtation as a Maoist hippie, to possum trapping and living off the land as a hunter and forager, to travelling and starting her own croissant business in Brazil, Annabel's life has always been centred on food and nature. Out of this came an obsession with creating cookbooks, introducing a generation of cooks to her simple recipes for delicious, stylish meals. Annabel has lived a huge and varied life, and she writes vividly about her many adventures. From throughout this rich life in food she has chosen 60 key recipes, created with her signature style and flair that make cooking easy for everyone, sharing them in this beautifully photographed book. ...Show more
$14.99
NZD
Category: Cooking & Food | Series: The\Little Book Of... Ser.
The perfect gift for anyone desiring a richer whisky experience. Some drinking buddies only ever talk about themselves. Well, not this guy. The Little Book of Whisky is here to listen, entertain and help you imbibe as many whisky-soaked titbits of wit and wisdom as possible. Whisky, aqua vitae, the wate r of life, the spirit of the Gods, the hard stuff - whatever you call it, has long been many people's best friend. But now your best friend has a new best friend - The Little Book of Whisky, a tiny tome guaranteed to raise your spirits with its fine blend of whisky facts & stats, quotes & quips, and matured with whisky history and heritage. The Little Book of Whisky is a guaranteed 100 proof... of excellence. "I'm on a whisky diet. I've lost three days already." Tommy Cooper "A good gulp of hot whiskey at bedtime - it's not very scientific, but it helps." Alexander Fleming on how to kill a common cold If this doesn't make you want to visit Scotland nothing will. The nation is home to more than 20 million casks of maturing whisky. That's four barrels for every Scottish person. No wonder they want their independence.   ...Show more
$50.00
NZD
Category: Cooking & Food
Yummy, easy, plant-based recipes for every occasion fill this much-anticipated new book by New Zealand's favourite home cook, Chelsea Winter. From beautiful brunches to quick mid-week dinners to delectable desserts to versatile sides, sauces, smoothies and snacks, this book has something everyone will love. Here are hearty, tasty, family-friendly greats like sausage rolls, macaroni cheese, burgers, pizza, lasagne and nachos; treats like ginger slice, chocolate ice cream, banoffee pie, ice cream cake, cookies, brownies, truffles, gelato, doughnuts and hotcakes and - of course - Chelsea's world-famous Lockdown Loaf, plus 10 Second Aioli, Fresh Herby Pesto, Butterscotch and many more great staples. It's all vegetarian, egg-free and dairy-free, with loads of gluten-free options and top tips to inspire every cook. Best of all, this book is everything you'd expect from Chelsea - easy to make, fail-safe, full of easily available ingredients, great looking and totally tasty. Supergood! ...Show more
$34.99
NZD
Category: Cooking & Food
The Edmonds Cookery Book has been an essential ingredient in New Zealand kitchens for over 100 years. Full of everyday recipes that are sure to be a success from Afghans to bacon and egg pie, now the New Zealand icon is completely up to date and better than ever. It's not a Kiwi Kitchen without Edmonds. ...Show more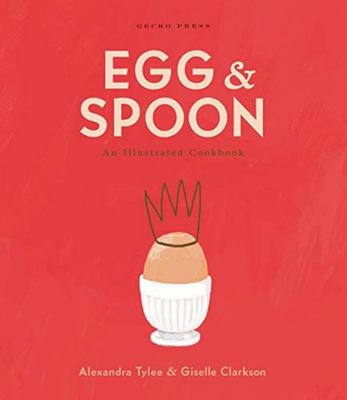 $45.00
NZD
Category: Cooking & Food
Egg and Spoon is a beautiful illustrated cookbook for children—and adults—that celebrates imagination, confidence and the fun of cooking. A scrumptious collection for anyone who loves good healthy food— and an occasional indulgence. Here are after-school snacks, breakfast on a stick, cakes, slices and dinners. Egg and Spoon is for children learning to cook independently and families to enjoy cooking together. Much of the food is naturally gluten-free or vegan. Alexandra Tylee is the owner and chef at Pipi Café, a little pink house, cottage garden and pizza truck. Pipi celebrates eating together and taking pleasure in small things—hot chocolate in a special cup, foraged food, a boiled egg slipped into a pocket for later. Tylee trusts children to choose flavours and handle equipment in this joyful book that will set them on a lifetime love of healthy cooking and eating. Giselle Clarkson's illustrations are scrumptious and subversively playful.   ...Show more
$14.99
NZD
Category: Cooking & Food | Series: The\Little Book Of... Ser.
"Ginspiration' to keep you shaken and stirred. Gin may be the national spirit of Britain, but it is now a drink that belongs to the world. It's gone 'ginternational', if you will. Within the last decade or so gin consumption has exploded, becoming the most popular alcoholic refreshment in the world, ove rtaking whisky and vodka. Following the rules dictated by supply and demand, The Little Book of Gin is here to toast gin's extraordinary 'ginaissance' in the 21st century and to celebrate everyone's tipple of choice through wit and wisdom, facts and stats in a single serving-sized compendium. Filled to the rim with history, how to's, what for's, drinking games, cocktail recipes and serving suggestions as well as a whole host of 'gintellectual' curiosites, The Little Book of Gin is 'ginfinite' in its revelry. ""The gin and tonic has saved more Englishmen's lives, and minds, than all the doctors in the Empire"" Winston Churchill - During WWII, British naval officers received a daily ration of gin Gin takes its name from the Dutch word for juniper, genever. (It was the Dutch who invented gin, not the English) Gin is the national spirit of Britain. It comes as no surprise then that gin has been having a ""ginaissance"", in the last decade, with more bottles of the gin being sold than ever before."   ...Show more
$55.00
NZD
Category: Cooking & Food
'Food, for me, is a constant pleasure- I like to think greedily about it, reflect deeply on it, learn from it; it provides comfort, inspiration, meaning and beauty, as well as sustenance and structure. More than just a mantra, "cook, eat, repeat" is the story of my life.' Cook, Eat, Repeat is a delicio us and delightful combination of recipes intertwined with narrative essays about food, all written in Nigella's engaging and insightful prose. Whether asking 'What is a Recipe?' or declaring 'Death to the Guilty Pleasure', Nigella's wisdom about food and life comes to the fore, with tasty new recipes that readers will want to return to again and again. 'The recipes I write come from my life, my home', says Nigella, and in this book she shares the rhythms and rituals of her kitchen through over fifty new recipes that make the most of her favourite ingredients. Dedicated chapters include 'A is for Anchovy' (a celebration of the bacon of the sea), 'Beetroot and Me', 'A Vegan Feast', a shout out for 'Brown Food', a very relatable 'How To Invite People for Dinner Without Hating Them (or Yourself)', plus new ideas for Christmas. Within these chapters are recipes for all seasons and tastes- Burnt Onion and Aubergine Dip; Butternut with Chilli, Ginger and Beetroot Yoghurt Sauce; Brown Butter Colcannon; Spaghetti with Chard and Anchovies; Beef Cheeks with Port and Chestnuts; Oxtail Bourguignon; and Wide Noodles with Lamb in Aromatic Broth, to name a few. Those with a sweet tooth will delight in Rhubarb and Custard Trifle; Chocolate Peanut Butter Cake; Rice Pudding Cake; and Cherry and Almond Crumble.     ...Show more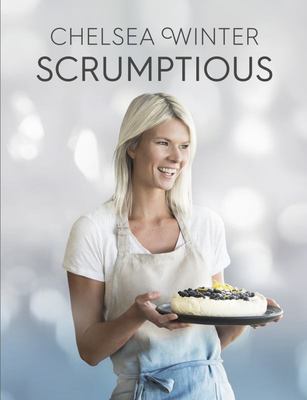 $50.00
NZD
Category: Cooking & Food
The eagerly anticipated follow-up to Homemade Happiness, Everyday Delicious and At My Table. Scrumptious : the name says it all. Packed with irresistible recipes for mouthwatering lunches and dinners, indulgent baking and wickedly good desserts, Chelsea Winter's fourth cookbook is sure to become your ne w go-to for any occasion. There's even a section on Chelsea's festive favourites for Christmas! The 90-plus recipes are easy to follow, use ingredients on hand in your fridge or pantry, and will certainly earn you rave reviews from your family and friends. Chelsea Winter has become a saviour in the kitchen. Discover why with this utterly scrumptious collection of recipes. ...Show more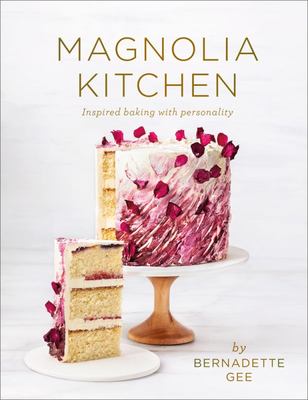 $45.00
NZD
Category: Cooking & Food
Enjoy the taste sensations of Magnolia Kitchen at home. Bernadette 'Bets' Gee shares her delicious recipes, clever tips and decorating inspiration. Well known for her artistic cake designs, Bets of Magnolia Kitchen is a force to be reckoned with. From humble beginnings, she now runs a sweet cafe, wholes ale distribution business and online shop delivering her retail products worldwide, while maintaining a strong following on Instagram.As well as her amazingly creative custom cakes, Bets is celebrated for her macarons, doughnuts, brioche, gourmet s'mores and many more mouth-watering treats. In her first cookbook she shares her journey and her widely sought-after recipes so that you can enjoy the deliciousness at home. With step-by-step instructions for cake decorating and making macarons, and a full range of allergy-friendly recipes, this is a must-have book for anyone interested in baking and eating. ...Show more
$40.00
NZD
Category: Cooking & Food
Seventy-five one-tin recipes: half vegan, half vegetarian, all delicious. With all seventy-five recipes in this book, you simply pop your ingredients in a tin and let the oven do the work. From flexitarians to families, this book is for anyone who wants to eat easy veg-based meals that fit around their busy lives. ...Show more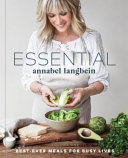 $65.00
NZD
Category: Cooking & Food
THIS TITLE IS CURRENTLY OUT-OF-PRINT. IF YOU ARE INTERESTED IN OBTAINING A COPY PLEASE USE OUR CONTACT TAB AND WE WILL NOTIFY YOU AS SOON AS STOCK BECOMES AVAILABLE In this beautiful new compendium, best-selling New Zealand cookbook author Annabel Langbein gathers more than 650 of her best-ever savoury recipes. Packed with clever cooking tips, variations and springboard recipes demonstrating key techniques, it's a lifetime of cooking and eating inspiration and an essential kitchen handbook for today's busy lives. ...Show more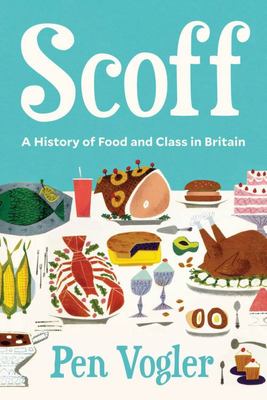 $45.00
NZD
Category: Cooking & Food
The entertaining story of British cuisine and the hidden role it plays in our political, social and cultural lives.