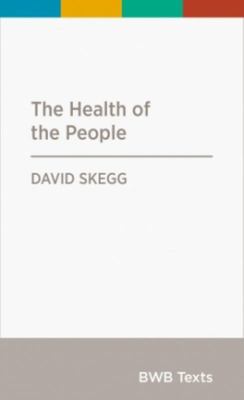 $14.99
NZD
Category: NZ Non Fiction
In August 2016, forty per cent of the residents of Havelock North were suddenly struck down by a serious bacterial infection. The outbreak of campylobacter, caused by the contamination of the water supply with sheep faeces, hospitalised forty-five people and left at least three dead. Eminent public heal th researcher David Skegg argues that the Havelock North campylobacter outbreak was not a random event. Instead, it highlights fundamental weaknesses in our country's health infrastructure. To prevent future public health disasters, he explains, New Zealand must invest in society-wide public health. There also needs to be political will to counteract the forces that damage health. Personal health care is important, but we neglect public health at our peril. ...Show more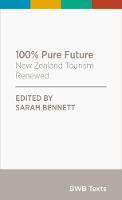 $15.00
NZD
Category: NZ Non Fiction
Covid-19 has had a devastating effect on New Zealand tourism, but the industry was already troubled by unchecked growth and questionable governance that has put pressure on the environment, infrastructure and communities. In this urgent collection of essays, nine authors outline their vision for sustain able tourism, the barriers to achieving it and how they can be overcome. This BWB Text is a rallying call for a genuine tourism 'reset' that puts the environment first and creates more meaningful exchanges between visitors and their hosts. ...Show more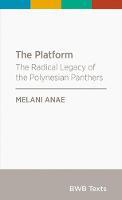 $14.99
NZD
Category: NZ Non Fiction
In a book that is both deeply personal and highly political, Melani Anae recalls the radical activism of Auckland's Polynesian Panthers - the movement modelled on the US Black Panther Party 'but without guns'. The Polynesian Panthers was founded in response to the racist treatment of Pacific Islanders i n the era of the Dawn Raids. Central to the group was a three-point 'platform' of peaceful resistance against racism, Pacific empowerment and a liberatingeducation aimed at changing the landscape of race relations. The Polynesian Panthers defined an emerging group of Pacific people whose legacy still resonates in Aotearoa today. ...Show more
$37.99
NZD
Category: NZ Non Fiction
The complete and accessible guide to learning the Māori language, no matter your knowledge level. Fun, user-friendly and relevant to modern readers, Scotty Morrison's Māori Made Easy is the one-stop resource for anyone wanting to learn the basics of the Māori language. While dictionaries list words and their definitions, and other language guides offer common phrases, Māori Made Easy connects the dots, allowing the reader to take control of their learning in an empowering way. By committing just 30 minutes a day for 30 weeks, learners will adopt the language easily and as best suits their busy lives. Written by popular TV personality and te reo Māori advocate Scotty Morrison, author of The Raupo Phrasebook of Modern Maori, this book proves that learning the language can be fun, effective and easy! See also the website which suports this book with audio files: http://www.maorilanguage.net/maori-made-easy/   ...Show more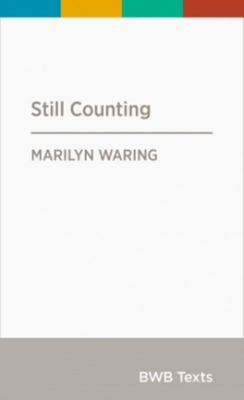 $14.99
NZD
Category: NZ Non Fiction
30 years ago, Marilyn Waring's ground-breaking book Counting for Nothing was released. Waring explained, through meticulous economic analysis, how the success of the global economy rests on women's unpaid work. Counting for Nothing became a phenomenon: it was read and discussed around the world, and ev en made into a film. Today, many people hope that the shift to a wellbeing approach - moving beyond narrow economic indicators when assessing New Zealand's progress - will mean women's work is finally valued fairly. But what does Marilyn Waring make of it? This short book provides an essential assessment of wellbeing economics from a leading feminist scholar. ...Show more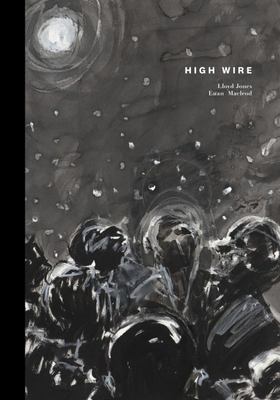 High Wire
by Lloyd Jones; Euan Macleod
$45.00
NZD
Category: NZ Non Fiction | Series: Korero Ser.
High Wire brings together Booker finalist writer Lloyd Jones and artist Euan Macleod. It is the first of a series of picture books written and made for grownups and designed to showcase leading New Zealand writers and artists working together in a collaborative and dynamic way. In High Wire the narrato rs playfully set out across the Tasman, literally on a high wire. Macleod's striking drawings explore notions of home, and depict homeward thoughts and dreams. High Wire also enters a metaphysical place where art is made, a place where any ambitious art-making enterprise requires its participants to hold their nerve and not look down. It's a beautifully considered small book which richly rewards the reader and stretches the notion of what the book can do. ...Show more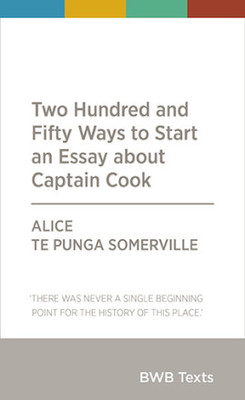 $36.99
NZD
Category: NZ Non Fiction
New Zealand's underworld of organised crime and deadly gangs New Zealand is now one of the most lucrative illicit drug markets in the world. Organised crime is about making money. It's a business. But over the past 20 years, the dealers have graduated from motorcycle gangs to Asian crime syndicates and now the most dangerous drug lords in the world - the Mexican cartels. In Gangland, award-winning investigative reporter Jared Savage shines a light into New Zealand's rising underworld of organised crime and violent gangs. The brutal execution of a husband-and-wife; the undercover cop who infiltrated a casino VIP lounge; the midnight fishing trip which led to the country's biggest cocaine bust; the gangster who shot his best friend in a motorcycle shop: these stories go behind the headlines and open the door to an invisible world - a world where millions of dollars are made, life is cheap, and allegiances change like the flick of a switch. ...Show more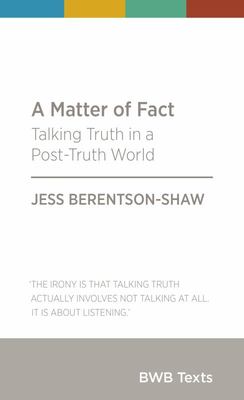 $14.99
NZD
Category: NZ Non Fiction | Series: BWB Texts
We may be in the golden age of information, with access to more facts than ever before. Yet in the time of fake news and post-truth politics, it seems that conspiracy and rumour spread faster than ever and are even harder to debunk. Battling over facts can be exhausting and polarising. For those committ ed to distinguishing misinformation from good information how do we convincingly explain the difference?Jess Berentson-Shaw tackles these questions head-on. In A Matter of Fact she explores the science of communicating and presents innovative ways to talk effectively (and empathetically) about contentious information. The discussion is based on contemporary examples such as immunisation, the gender pay gap, and climate change. A Matter of Fact is both an informative guide to constructive communication and a passionate reminder of the importance of finding what matters to all of us. ...Show more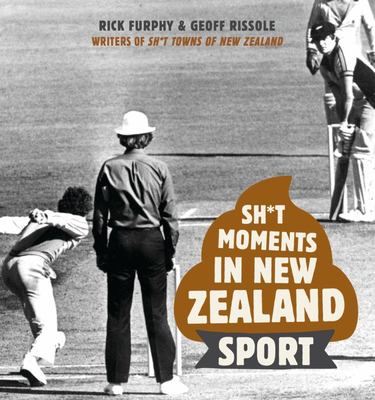 $24.99
NZD
Category: NZ Non Fiction
The Sh*t Towns of New Zealand writers turn their sharp minds to our most embarrassing sporting moments.
$39.99
NZD
Category: NZ Non Fiction
A BOLD NEW BOOK ON POPULATION TRENDS AND THE NEED TO CONFRONT THEM. In 2030 there may be six million of us. One and a half million of us will live overseas. We will be clustered in Auckland, dependent on migration, and worried about a shortage of workers. We havent planned for this. We need to. This maj or new book by Distinguished Professor Paul Spoonley, New Zealands preeminent commentator on population trends, looks at our rapidly growing and changing population and the demographic disruption it is already causing. To his mind, we are not taking enough notice of this disruption, and New Zealand urgently needs a population policy. With chapters like OK Boomer and Why Would Anyone Want to Live in Auckland? this book is urgent, provocative and will fuel many a dinner-party and policymaking conversation. ...Show more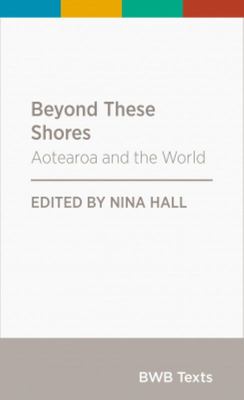 $14.99
NZD
Category: NZ Non Fiction
In recent years, more people are calling for an independent, values-based foreign policy and parties of all political stripes are looking for new ideas to achieve that. This book brings together a diverse group of New Zealanders to outline their visions for New Zealands role in the world. It sparks a co nversation about how we can exercise leadership and influence in the international arena. ...Show more