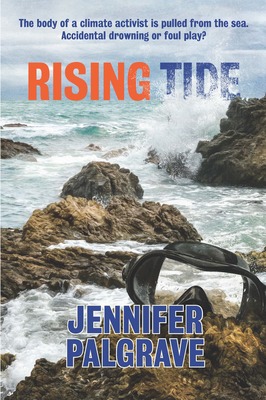 $30.00
NZD
Category: Crime, Thrillers
Nat Spiller, an admired climate change activist, has accidentally drowned. That's the police verdict. But was it an accident? His partner Ellie thinks otherwise. Pam, Ellie's aunt, draws a reluctant Lauren Fraser into the mystery. The formidable Lloyd, Nat's father, head of Spiller Developments, tells Lauren to butt out and it looks as if Nat's brother Justin might follow through on Lloyd's threats. But as Lauren investigates, suspects begin multiplying. Was it Harold the bird-watcher, envious of Nat's charisma? Or Derek, whose shonky Antarctic climate science Nat was about to expose? Perhaps it was Rodger, obsessed with Ellie and wanting her for himself? Lauren enlists her circle of friends to help build the evidence for murder. The truth catches them all unawares. ...Show more
$37.00
NZD
Category: Crime, Thrillers | Series: Mickey Haller Ser.
Lincoln Lawyer Mickey Haller is back in the heartstopping new thriller from #1 New York Times bestselling author Michael Connelly. Defense attorney Mickey Haller is pulled over by police, who find the body of a client in the trunk of his Lincoln. Haller is charged with murder and can't make the exorbita nt $5 million bail slapped on him by a vindictive judge.   Mickey elects to defend himself and must strategize and build his defense from his jail cell in the Twin Towers Correctional Center in downtown Los Angeles, all the while looking over his shoulder--as an officer of the court he is an instant target.   Mickey knows he's been framed. Now, with the help of his trusted team, he has to figure out who has plotted to destroy his life and why. Then he has to go before a judge and jury and prove his innocence.   In his highest stakes case yet, Mickey Haller fights for his life and shows why he is "a worthy colleague of Atticus Finch...in the front of the pack in the legal thriller game" (Los Angeles Times).     ...Show more
$37.99
NZD
Category: Crime, Thrillers
He was framed for murder. Now he needs someone on the outside to save him. For 22 years Quincy Miller has sat on Death Row without friends, family or legal representation. He was accused of killing Keith Russo, a lawyer in a small Florida town. But there were no witnesses and no motive. Just the fact th at Quincy was black in an all-white town and that a blood-splattered torch was found in the boot of his car. A torch he swore was planted. A torch that conveniently disappeared from evidence just before his trial. It made no difference. The police photographs of the torch were enough. In the eyes of the law Quincy is guilty and, no matter how often he protests his innocence, his punishment will be death. Finally, after 22 years, an innocence lawyer and minister, Cullen Post, takes on his case. Post has exonerated eight men in the last ten years. He intends Quincy will become number nine. But there were powerful and ruthless people behind Russo's murder. They prefer that an innocent man goes to his death than one of them. They killed one lawyer 22 years ago, and they'll kill another one without a second thought. ...Show more
$38.00
NZD
Category: Crime, Thrillers | Series: Jack Reacher Ser.
Jack Reacher is back in a brand new white-knuckle read from Lee Child, creator of 'today's James Bond, a thriller hero we can't get enough of' (Ken Follett). Jack Reacher is a former military cop, trained to notice things. He's on a Greyhound bus, watching an elderly man sleeping in his seat, with a fat envelope of cash hanging out of his pocket. Another passenger is watching too ... obviously hoping to get rich quick. When the mugger finally makes his move, Reacher rides to the rescue. The old man is grateful, yet he turns down Reacher's offer to help him home. He's vulnerable, scared, and clearly in big, big trouble. Elsewhere in the city, two ruthless rival criminal gangs, one Albanian, the other Ukrainian, are competing for control. Do they have a life-and-death hold on the old guy? Will Reacher sit back and let bad things happen? Or can he twist the situation to everyone's benefit? 'This is a random universe,' he says. 'Once in a blue moon things turn out just right. The odds are better with Reacher involved. That's for damn sure.   ...Show more
$32.99
NZD
Category: Crime, Thrillers
An edge-of-your-seat debut thriller with identical twins, a crazy inheritance and a boat full of secrets. Who can you trust? Absolutely nobody! Identical twins only look the same… Beautiful twin sisters Iris and Summer are startlingly alike, but beyond what the eye can see lies a darkness that sets them apart. Cynical and insecure, Iris has long been envious of open-hearted Summer's seemingly never-ending good fortune, including her perfect husband, Adam. Called to Thailand to help sail the family yacht to the Seychelles, Iris nurtures her own secret hopes for what might happen on the journey. But when she unexpectedly finds herself alone in the middle of the Indian Ocean, everything changes. Now is her chance to take what she's always wanted - the idyllic life she's always coveted. But just how far will she go to get the life she's dreamed about? And how will she make sure no one discovers the truth? Written with the chilling suspense of The Girl on the Train and Before I Go to Sleep, The Girl in the Mirror is an addictive thriller about greed, lust, secrets and deadly lies. ...Show more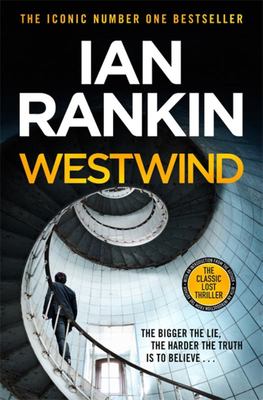 $34.99
NZD
Category: Crime, Thrillers
Europe, 1990. As the US begins to pull out its troops in a tide of isolationism, Britain is torn between its loyalties to the USA and its continental neighbours. In America, a space shuttle crashes on landing, killing all but one of the crew on-board: A British man named Mike Dreyfuss, who will become v ilified by the US press and protesters. Halfway across the world, Martin Hepton, an English ground control technician watches as they lose contact with the most advanced satellite in Europe. A colleague of Hepton's who suspects something strange is going on is signed off sick, and never comes back. Hepton decides to investigate his friend's suspicions and his trail leads him to Dreyfuss, MI6, the American military, and back to his former girlfriend, Jill, who is an up-and-coming journalist with the contacts and the courage to cover the story. But there is much more at stake than anyone realises - and many more people on their trail than they can possibly evade... ...Show more
$37.00
NZD
Category: Crime, Thrillers | Series: Martin Scarsden
The gripping new Martin Scarsden novel. She breathes deeply, trying to quell the rising sense of panic. A detective came to her home, drugged her and kidnapped her. She tries to make sense of it, to imagine alternatives, but only one conclusion is possible: it's the past, come to claim her.  Martin Sc arsden's new life seems perfect, right up until the moment it's shattered by a voicemail: a single scream, abruptly cut off, from his partner Mandalay Blonde. Racing home, he finds an unconscious man sprawled on the floor and Mandy gone. Someone has abducted her. But who, and why? So starts a twisting tale of intrigue and danger, as Martin probes the past of the woman he loves, a woman who has buried her former life so deep she has never mentioned it. And for the first time, Mandy finds denial impossible, now the body of a mystery man has been discovered, a man whose name she doesn't know, a man she was engaged to marry when he died. It's time to face her demons once and for all; it's time she learned how to trust. Set in a Sydney riven with corruption and nepotism, privilege and power, Trust is the third riveting novel from award-winning and internationally acclaimed writer Chris Hammer. 'The best Australian crime novel since Peter Temple's The Broken Shore.' - The Times on Silver   ...Show more
$19.99
NZD
Category: Crime, Thrillers
"One of the best crime novels I have ever read! Keeps you guessing to the last page" - Daphne (Satff) WHO REALLY KILLED THE HADLER FAMILY? It hasn't rained in Kiewarra for two years. Tensions in the farming community become unbearable when three members of the Hadler family are discovered shot to death on their property. Everyone assumes Luke Hadler committed suicide after slaughtering his wife and six-year-old son. Federal Police investigator Aaron Falk returns to his hometown for the funerals and is unwillingly drawn into the investigation. As suspicion spreads through the town, Falk is forced to confront the community that rejected him twenty years earlier. Because Falk and his childhood friend Luke Hadler shared a secret, one which Luke's death threatens to unearth ... ...Show more
$19.99
NZD
Category: Crime, Thrillers
From the international bestselling author of The Dry and The Lost Man. Lost, Cold, Desperate ... Danger Runs Deep Five women reluctantly pick up their backpacks and start walking along the muddy track. Only four come out the other side.The hike through the rugged Giralang Ranges is meant to take the o ffice colleagues out of their air-conditioned comfort zone and teach resilience and team building. At least that is what the corporate retreat website advertises. Federal Police Agent Aaron Falk has a particularly keen interest in the whereabouts of the missing bushwalker. Alice Russell is the whistleblower in his latest case - and Alice knew secrets. About the company she worked for and the people she worked with.Far from the hike encouraging teamwork, the women tell Falk a tale of suspicion, violence and disintegrating trust. And as he delves into the disappearance, it seems some dangers may run far deeper than anyone knew. PRAISE FOR FORCE OF NATURE "Force of Nature bristles with wit; it crackles with suspense; it radiates atmosphere. An astonishing book from an astonishing writer" A.J. Finn, author of The Woman in the Window "I loved The Dry. Force of Nature is even better. Brilliantly paced, it wrong-foots the reader like a rocky trail through the bush" Susie Steiner, author of Missing, Presumed and Persons Unknown "Lord of the Flies in the Australian outback, with grown women in place of school boys. I loved every chilling moment of it. A blistering follow-up to The Dry from one of the best new voices in crime fiction" Sarah Hilary, author the DI Marnie Rome series "...once again Harper manages to touch on something mythic in the Australian experience of the land" The Age "The narrative is finely constructed, with perfectly measured pace and suspense. So much so that it reminded me of another master of form, Liane Moriarty. As with Moriarty, Harper has that rare touch that manages to cross the genre divide and appeal more widely to general readers" The Saturday Paper "Harper's mastery of pace makes Force Of Nature one of 2017's best thrillers" Elle Magazine "Gripping thriller will have readers hooked" The Sunday Telegraph "Force of Nature proves Jane Harper, author of The Dry, is no one-hit wonder. Its premise is instantly gripping" The Herald Sun ...Show more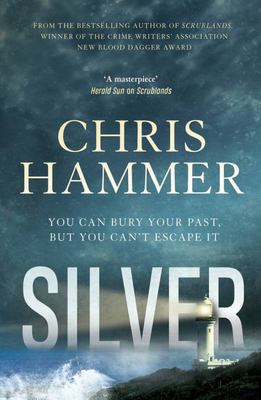 $36.99
NZD
Category: Crime, Thrillers
Martin Scarsden returns in the sequel to the bestselling Scrublands. For half a lifetime, journalist Martin Scarsden has run from his past. But now there is no escaping.He'd vowed never to return to his hometown, Port Silver, and its traumatic memories. But now his new partner, Mandy Blonde, has inherit ed an old house in the seaside town and Martin knows their chance of a new life together won't come again. Martin arrives to find his best friend from school days has been brutally murdered, and Mandy is the chief suspect. With the police curiously reluctant to pursue other suspects, Martin goes searching for the killer. And finds the past waiting for him. He's making little progress when a terrible new crime starts to reveal the truth. The media descend on Port Silver, attracted by a story that has it all: sex, drugs, celebrity and religion. Once again, Martin finds himself in the front line of reporting. Yet the demands of deadlines and his desire to clear Mandy are not enough: the past is ever present.An enthralling and propulsive thriller from the acclaimed and bestselling author of Scrublands.     ...Show more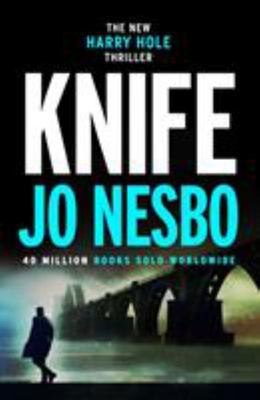 $38.00
NZD
Category: Crime, Thrillers | Series: Harry Hole Ser.
The brand new Harry Hole thriller from Sunday Times number one bestseller Jo Nesbo. 'Nesbo is one of the best thriller writers on the planet' Daily Express A man like Harry had better watch his back...Following the dramatic conclusion of number one bestseller THE THIRST, KNIFE sees Harry Hole waking up with a ferocious hangover, his hands and clothes covered in blood. Not only is Harry about to come face to face with an old, deadly foe, but with his darkest personal challenge yet. The twelfth instalment in Jo Nesbo?s internationally bestselling crime fiction series. ...Show more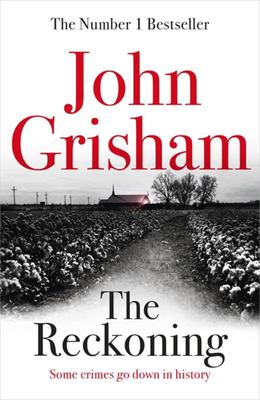 $37.99
NZD
Category: Crime, Thrillers
#1 bestselling author John Grisham's The Reckoning is his most powerful, surprising, and suspenseful thriller yet.   "John Grisham is not only the master of suspense but also an acute observer of the human condition. And these remarkable skills converge in The Reckoning--an original, gripping, penetrati ng novel that may be his greatest work yet." --David Grann, New York Times bestselling author of Killers of the Flower Moon  October 1946, Clanton, Mississippi Pete Banning was Clanton, Mississippi's favorite son--a decorated World War II hero, the patriarch of a prominent family, a farmer, father, neighbor, and a faithful member of the Methodist church. Then one cool October morning he rose early, drove into town, walked into the church, and calmly shot and killed his pastor and friend, the Reverend Dexter Bell. As if the murder weren't shocking enough, it was even more baffling that Pete's only statement about it--to the sheriff, to his lawyers, to the judge, to the jury, and to his family--was: "I have nothing to say." He was not afraid of death and was willing to take his motive to the grave. In a major novel unlike anything he has written before, John Grisham takes us on an incredible journey, from the Jim Crow South to the jungles of the Philippines during World War II; from an insane asylum filled with secrets to the Clanton courtroom where Pete's defense attorney tries desperately to save him. Reminiscent of the finest tradition of Southern Gothic storytelling, The Reckoning would not be complete without Grisham's signature layers of legal suspense, and he delivers on every page. ...Show more